JMD Handy Baby II key copy machine English version is finally finished test and released in 2019 year. What can this tool do?
Functions of Handy Baby II
1. 1RD & CP: Identification chip /Edit Chip data / Deco chip / Copy chip
2. Chip-fun: Generate chip/Chip simulate/Chip transfer
3. Det-manu: Frequency test/ Data test/ signal detect
4. Remote: Remote renew/FIX CODE clone/Fixed code/JMD remote renew (JMD remote by JMD APP)
5.card-cp: Copy ID/IC card
6.Assistant: Copy Audi/VW 4th / Audi 5th/Audi ID8E/Assistant online(All key lost)/Assistant information
7. More-fun: Functional introduction/Simulate as transponder/ECO Mode
8.96bits-dec: Deco 96bits 48 and copy
9. Setup: Bluetooth/Voice/Volume/Brightness/version/
Function list/APP QR code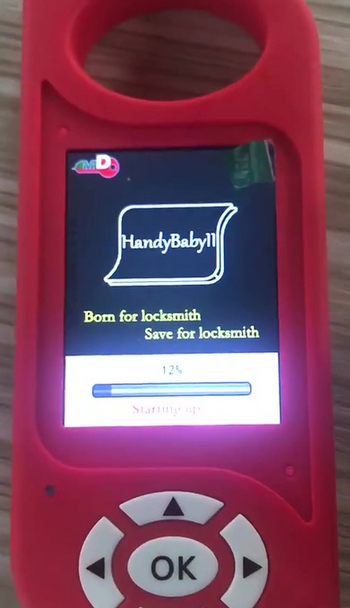 -0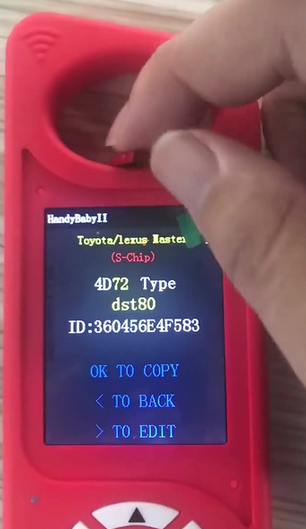 Let's see how these functions works:
Put one Toyota Lexus Chip into the slot, choose "RD & CP" to read and write.
As you can see you get the Chip type and ID, it displays "Ok to copy".
JMD Handy Baby can read almost all chip type except Mercedes Benz Infrared and partial 13 Motorcycle chip.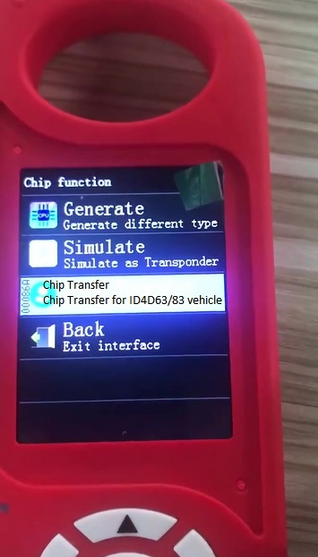 Back to choose "Chip-fun" and have options:
Generate: generate different type
Simulate: Simulate as transponder.
Chip Transfer for ID4D63/83 vehicle.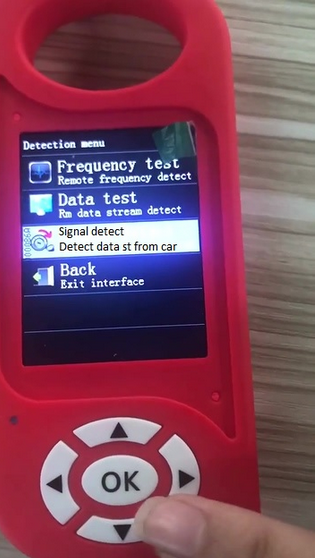 Enter "Det-Menu" and have options:
Frequency test: Remote frequency detect.
Data test: RM data stream detect.
Signal detect: Detect data st from car.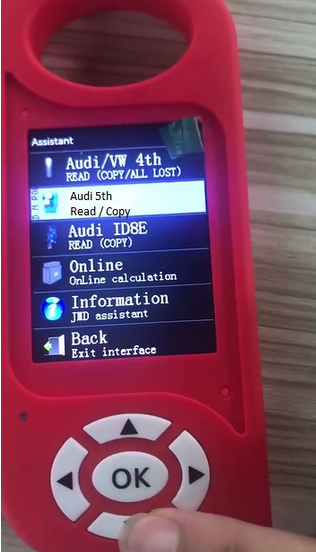 Enter "Assistant" and have options:
Audi /VW 4th Read (Copy all lost)
Audi 5th (Read / Copy)
Audi ID8E Read (Copy)
Online: Online calculation
Information (JMD assistant)
Back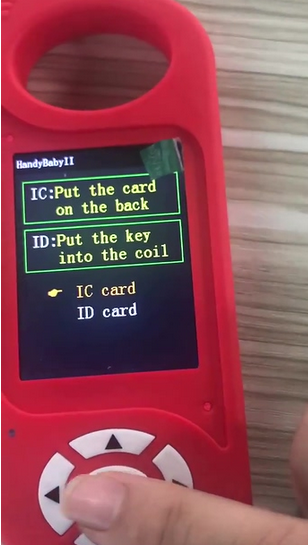 Enter " Card -CP" and have options:
IC: Put the card on the back.
ID: Put the key into the coil
Enter " Remote" and have options:
Remote Renew: Remote /SM-key renew.
Fixed code clone: Remote / garage remote
Fixed code: Modify data
Remote: Clone fail and generate again.
JMD remote renew: renew JMD remote
Back.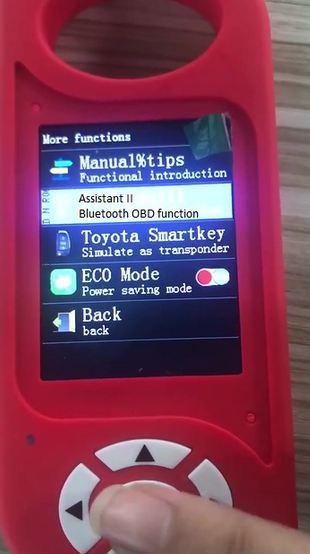 Enter " More functions" and have options:
Manual tips: Functional introduction
Assistant II: Bluetooth OBD function
Toyota Smart key: Simulate as transponder
ECO mode: Power saving mode.
Back.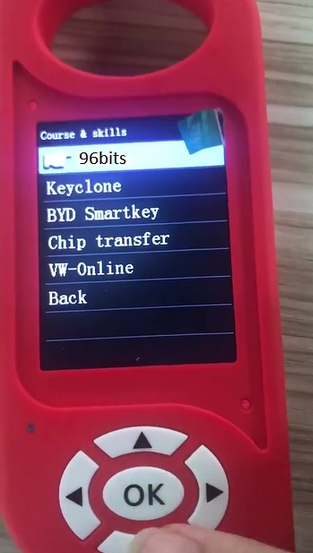 Enter " Manual tips" and have some course & skills.
Such as: 96bits, Keyclone, BYD Smartkey, Chip transfer, VW-Online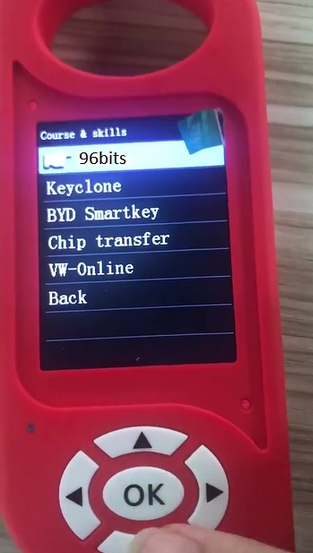 Enter "96bits-Dec":
The function is not active, please connect PC or APP to active 96bit ID48.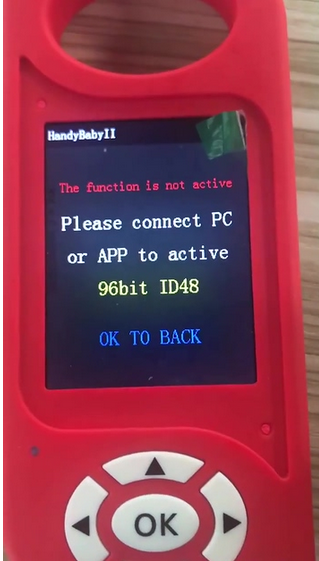 Enter "Setup" and have options:
Bluetooth
Voice
Volume
Brightness
Version
Functional list
APP QR code
Back.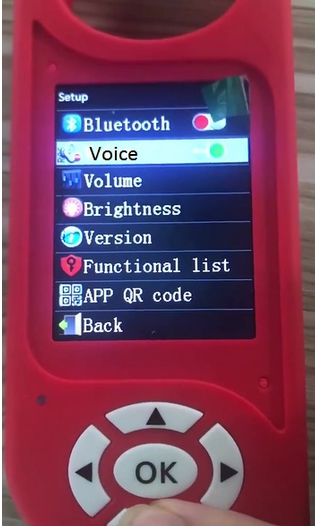 Enter "Auth Information" and have options:
72G: Unregistered
ID48: Unregistered
96bit 48: Unregistered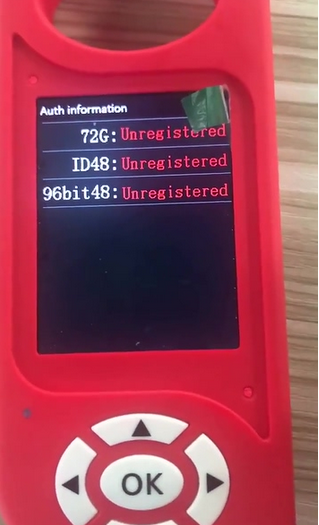 What is the difference between Handy baby I and Handy Baby II?