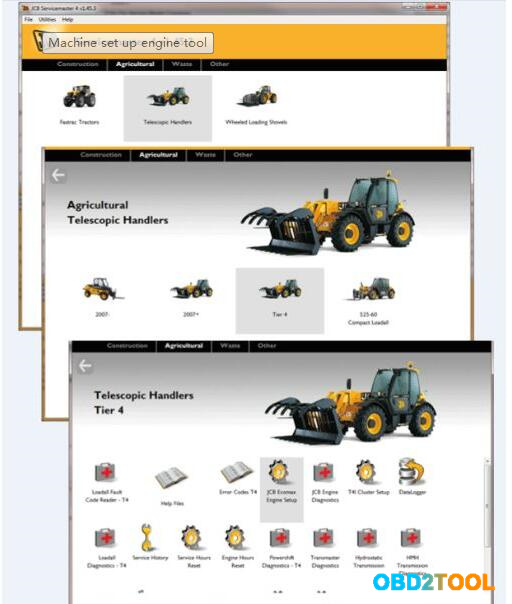 After the ECU replacement, you will need to reprogram/configure the engine ECU. Here is how to use the JCB ServiceMaster software to program/configure the ECU for JCB machines after ECU replacement.
Procedures:
1.Before fitting the new ECU take a picture of the ECU label (details from the label will be required later).
2.Pictures of the engine labels are also required.
3.With the machine switched off and isolated, install the new ECU.
4.Make sure the machine is switched on, Immobiliser deactivated (immobiliser code entered or transponder key present) and ServiceMaster is connected.
5.Navigate to the relevant machine engine setup tool: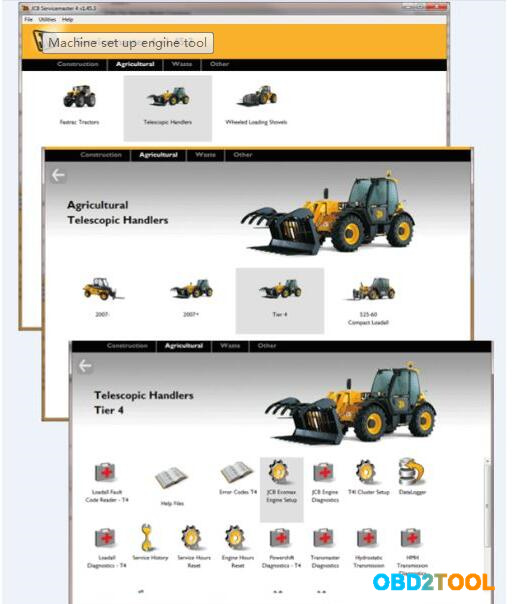 6.The stock engine ECU will need to be reconfigured and flashed. Click on the Read ECU Serial Number button. Make a note of this number This number should match the barcode number from the ECU label.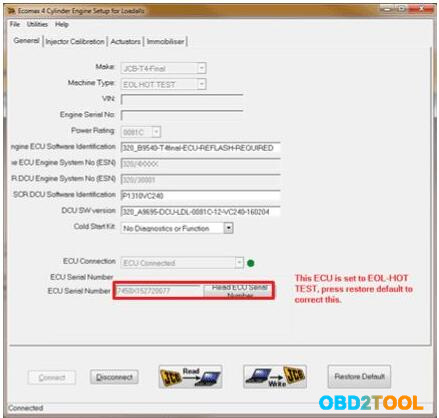 7.Navigate to Utilities / High Security Unlock and select Copy CHALLENGE to Clipboard.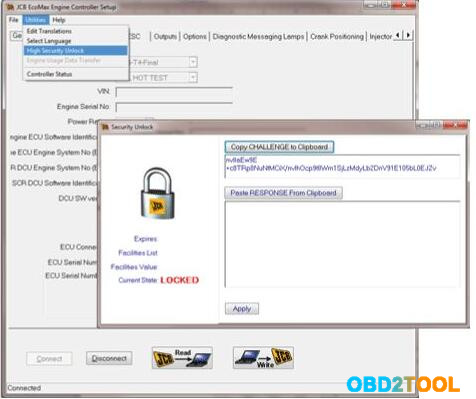 8.Log into JDS and navigate to the Unlock page. Select Extended Unlock.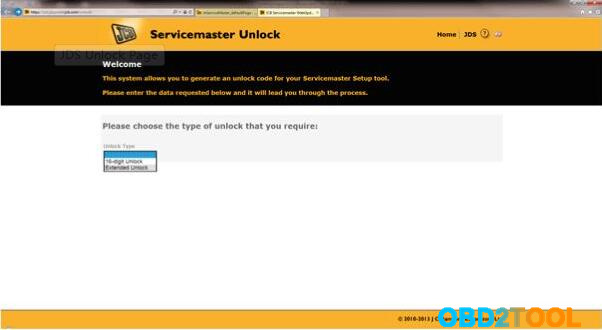 9.Paste the challenge value and click submit.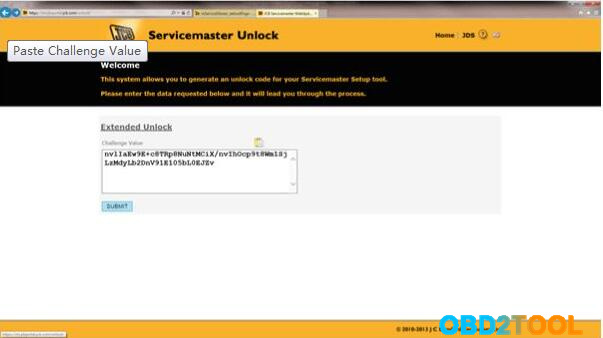 10.Select VIN, Engine Serial Number, Machine Type and Immobiliser. The engine system number is also required for Tier 4 Final machines with exhaust aftertreatment. The engine part number (refer to step 2), engine system number (available from the engine setup page) and engine serial number (refer to step 1) will need to be entered. Please also enter relevant information into the reason required box,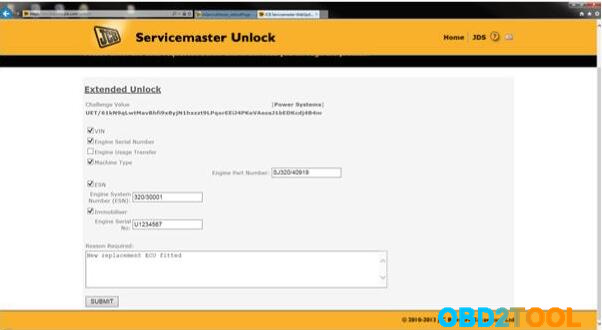 11.If the engine part number is not recognised, it will need to be entered manually. Please select the relevant machine type (e.g. LOADALL) and click on the Submit button.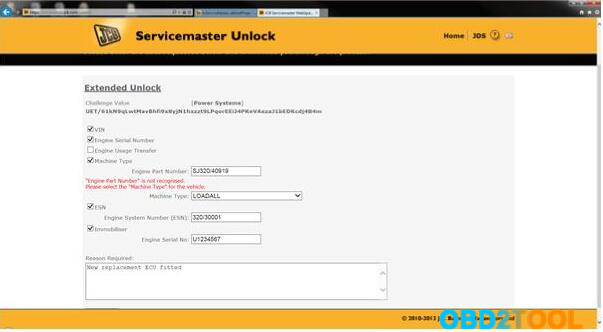 12.Copy the response value provided.
13.Paste the response value into the high security unlock page in ServiceMaster. Select Apply. The relevant fields will now be unlocked. Close the security unlock page.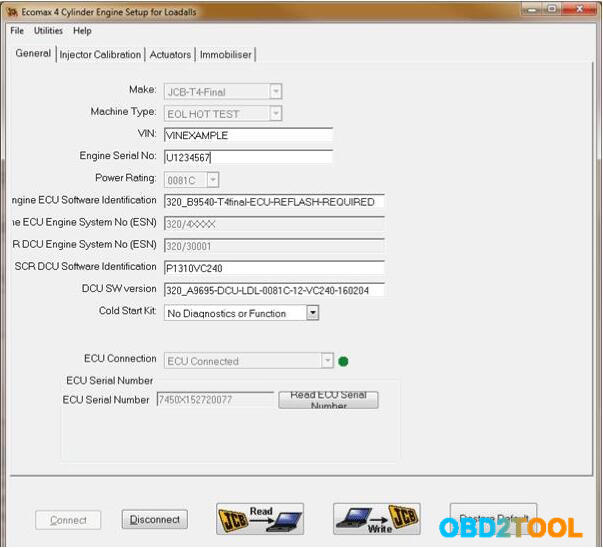 14.In the engine setup tool, enter the machine VIN, engine serial number and select the correct cold start kit. Select the Restore Default button.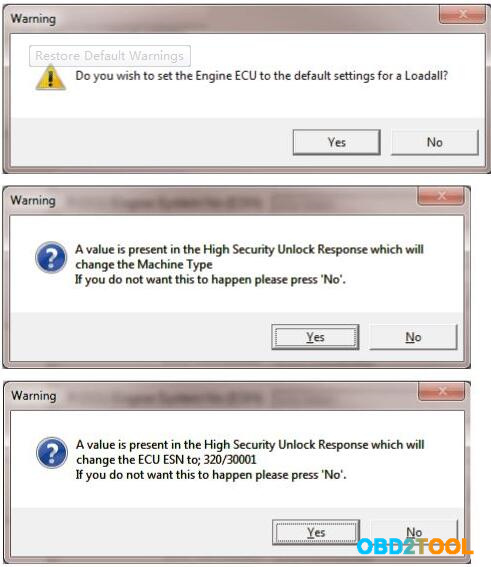 15.The following warnings will appear. Please read the information carefully and select Yes if the information is correct.

16.When the flash has completed, the following box will appear. Switch off the machine and wait for at least 2 minutes before performing any further operations on the machine.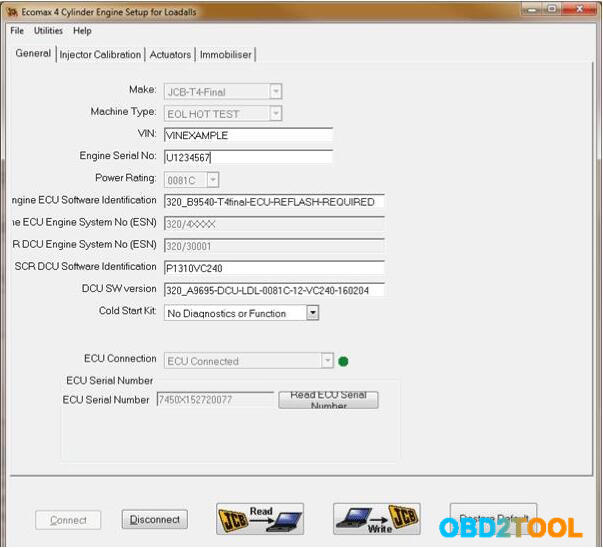 17.Switch on the machine and open the engine setup tool. The tool should display the engine information previously written.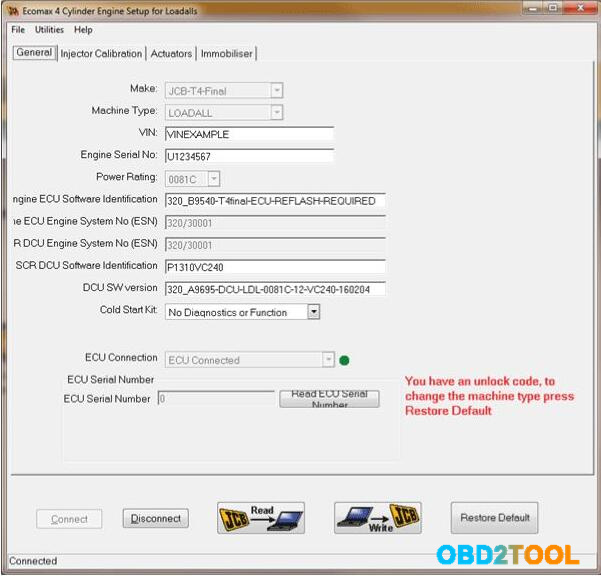 18.The injector codes and immobiliser can now be setup as required. Refer to Modifying Injector Codes and Activating/Deactivating/Resetting Engine Immobiliser.
19.Once the injector codes and immobiliser are setup the ECU will require flashing. Refer to Updating Engine ECU Software.
More topics for JCB machine,please refer to:JCB Machine Trouble Repair.