This article is to compare some of the best TPMS scanners, namely the Autel TS501 and Autel TS508 Professional TPMS Tools. These two units come with outstanding features, and they are reliable in performance. But seriously, What decision is suitable between Autel TS501 and TS508 for customers?
Autel TS501 picture: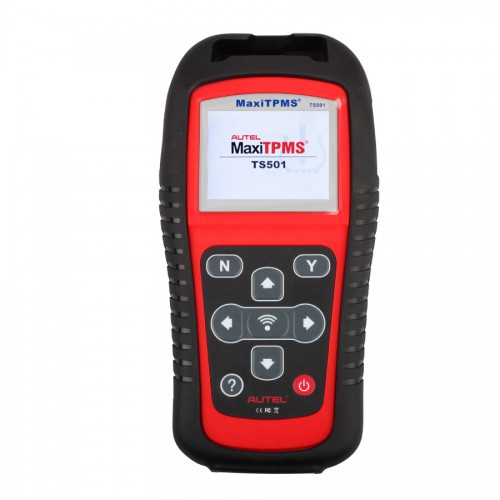 Autel TS508 picture: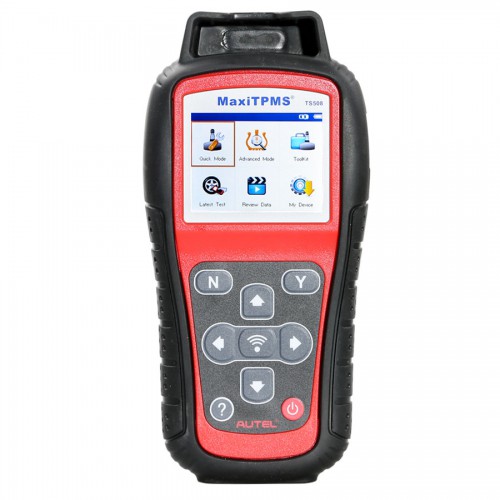 Check the Comparison Table: Autel TS501 VS TS508:
| | | |
| --- | --- | --- |
| Features/Functions | Autel TS501 | Autel TS508 |
| Operating System(OS) | Android | Android |
| Resolution | TFT color display (320 x 240 dpi) | TFT color display (320 x 240 dpi) |
| Power | 3.7V Li-polymer battery | 3.7 V Li-polymer battery; 3200 mAh |
| Software Update | Free update on the internet via USB port | Free |
| Operating Temperature | 0 to 50°C (32 to 122 °F) | 0°C to 50°C (32°F to 122°F) |
| Storage Temperature | -20 to 70°C (-4 to 158 °F) | -20°C to 70°C (-4°F to 158°F) |
| Warranty | One-Year Limited Warranty | Limited One-Year |
| Mode of updating | updated using an SD card | updated using a USB |
| Display | 8.0″ LED capacitive touch screen with 1024x768P resolution | 9.7″ LED capacitive touch screen with 1024x768P resolution |
| Camera | Rear-facing 8.0 Megapixel, AF with Flashlight | Rear-acing 5.0 Megapixel, AF with Flashlight |
| Weight | 2.43 lb | 3.13 lb |
| Dimension | 10.0 x 1.4 x 6.9 inches | 11.8 x 2 x 8.7 inches |
This comparison will help you pick the best Autel TPMS scanner between these two. Thus, continue reading to know which one is built for your needs and budget.
Autel MaxiTPMS TS501TPMS Relearn Diagnostic Scanner:
Despite having the ability to perform several TPMS functions, this unit is easy to use and dependable. It comprises a built-in rechargeable battery and a large screen for displaying results. Whether you're a professional mechanic or a DIY-enthusiast, you won't have trouble utilizing this scanner. The manufacturer also provides free internet software updates, meaning you can even use it on the latest vehicle makes and models.
Fitted with a multilingual menu, users worldwide can embrace this device to diagnose their vehicle's TPMS sensors. It is a good investment as it also features a 1-year limited warranty. At such an excellent price, this is an excellent bargain for users.
Autel MaxiTPMS TS501's advantages:
(1)It is well made with a durable housing with a protective rubber boot
(2)It is easy and fast to interpret results
(3)Autel TS501 comes with a multilingual menu to serve all people
(4)It has an intuitive user-interface
(5)The built-in rechargeable battery makes it reliable
(6)It has free software updates
(7)1-year limited warranty
Autel MaxiTPMS TS508 Complete TPMS Tool:
The Autel TS508 scanner is compatible with domestic, Asian, and European TPMS-enabled vehicles. You can use this tool to activate or read all TPMS sensors. Also, it can program MX sensors to replace OE sensors on 98% of the sensors on the road. By the way, you can also use it to display vehicle-specific relearn procedures, view DTCs detail descriptions, and diagnose system faults, among other functions.
Similarly, this unit is also built with a rechargeable battery and a multilingual menu. It also comes with a large screen for easy display of results and free software updates. Since it is grease and water-resistant, you can count on this unit to last longer than average TPMS scanners on the market. The buyer will also be awarded a 1-year warranty.
Autel MaxiTPMS TS508's advantages:
(1)It is made of sturdy housing with a protective rubber boot
(2)Autel Maxitpms ts508 is easy to use with the Quick Mode and Advanced Mode
(3)It enables the user to input OE ID into MX-sensor manually
(4)It performs various functions
(5)TS508 boasts of a multilingual menu
(6)It comes with free software updates
(7)1-year limited warranty
What final decision would be made for customers?
If you're a professional technician, mechanic, or even a DIY-enthusiast, the TS501 or TS508 TPMS scanners will be great tools for you. It doesn't matter if you want to activate or reprogramme TPMS sensors or turn off the check engine light; both of these scanners will be very helpful.
But if you desire a more advanced TPMS tool, pick the Autel TS508 TPMS scanner. All-in-all, both of these scanners are internet updateable with multilingual support and have a limited one-year warranty. And with the free software update, you're not limited to the number of vehicles you can diagnose. I hope that this Autel TS508 VS TS501 comparison article has given you a clear idea about these scanners.
That's all. Thank you for sharing your time with us!