JPRO Professional Truck Diagnostic Scan Tool
|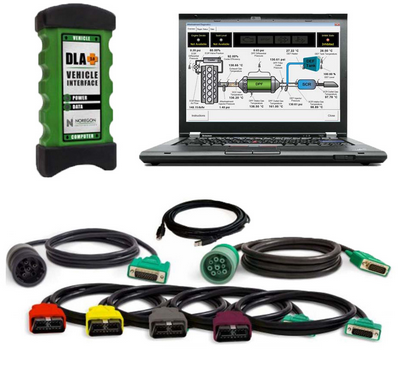 JPRO Professional is the #1 in-shop diagnostic and repair solution. With coverage of all makes and models, plus industry-leading bi-directional controls, JPRO helps technicians find and fix all issues on a truck.
JPRO software includes an embedded troubleshooting module, Fault Guidance, and customers have the option to add NextStep Repair(notice ,you need buy nextStep Repair software then could use ), a repository of repair manuals and step-by-step instructions for repairing fault or symptom-based issues across all engine makes and models.
This release helps techs quickly identify performance and health-related issues on vehicle systems that affect the cost of ownership or could later sideline an otherwise healthy vehicle,"
JPRO's latest release offers similar user-friendly features and design to help technicians diagnose issues related to coolant, oil, and fuel systems. These interactive screens present live key data points in diagrams to help uncover irregularities, the company says.
It enhanced JPRO's ability to submit vehicle repair information to third-party databases to create cases and begin warranty submissions. Starting with this release, authorized users can submit information to Trimble's TMT/TMW service, in addition to existing databases such as Decisiv, Bendix and others. The release also features updated coverage and new bi-directional tests for many major component manufacturers, including emerging advanced driver safety assistance (ADAS) systems.
If you buy this with the laptop .you can operate by yourself .if without the laptop .pls contact with us .we will help you to install and activate it .thanks .
Package:
1.Second Hand Laptop Lenovo T420 Laptop (With JPRO Professional Diagnostic Software)
2.JPRO DLA+ 2.0 Adapter Cable
3.Heavy-Duty Vehicle Cables Type 2 Vehicle Cables (6-Pin & 9-Pin)
4.Medium-Duty Type-B OBDII Cables (Ford, GM, Sprinter/Hino/Isuzu, Mack & Volvo)
5.USB Cable
6.DVD(JPRO Software with keygen+ins)