Xhorse VVDI Key Tool Plus Adds BMW 523i CAS4 1L15Y Key via OBD
|
Xhorse VVDI Key Tool Plus supports to add a new smart key for BMW 523i CAS4 1L15Y via OBD successfully. No need CAS disassembly, 5 minutes to be done.
1. Read Key Info
Prepare a working key & a new key, connect VVDI Key Tool Plus with OBD.
And turn ignition on, press
Immo programming >> BMW >> Automatically diagnose models >> Start programming
The current system type is detected as CAS4 1L15Y.
Please wait…
Generate keys via OBD >> Read key information >> Continue >> Continue
Note: prepare dealer key require unlock CAS4, enable key and disable key no need unlock CAS4!
2. Unlock CAS4
Unlock CAS4/CAS4+ >> Yes >> Save here, Rename, OK
Updating flashing…(please don't touch any button on the car!)
Wait processing until 100%.
CAS4/CAS4+ unlock success!
3. Program New Key
Prepare dealer key with ignition switch >> Select a blank key position: Key 4 >> Record key info, OK
Insert the new key into ignition or keep the new key close to emergency start position of the vehicle.
Learning key, please wait…
Key learn success!
Test the keys now, both can work well.
Done!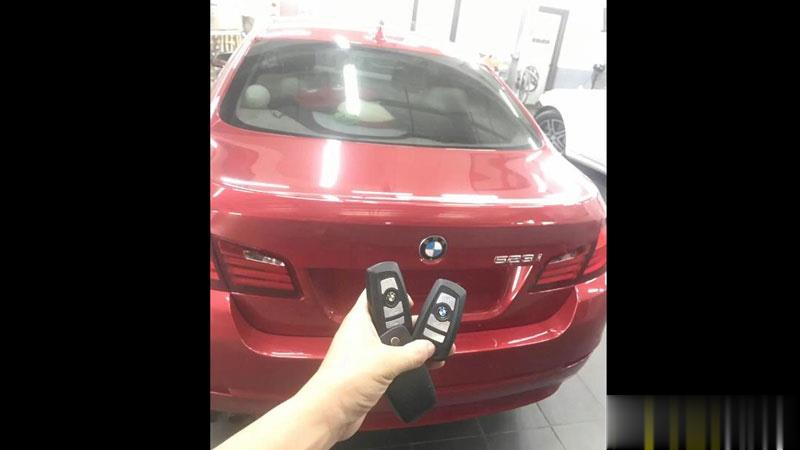 This is how to use VVDI Key Tool Plus to program a BMW 523i CAS4 1L15Y key via OBD.