Launch X431 FCA Security Gateway Access Instruction
|
Launch Scan Tools (i.e Launch X431 V 8 inch, Launch X431 V+, X431 Throttle, X431 Torque, X431 Turbo, X431 PAD V) updated 2017 and later FCA Vehicles with Secure Gateway Module (SGW): Register with AutoAuth to enable your LAUNCH scan tool to communicate with the FCA SGW Authentication System and bypass the SGM, so as to perform diagnostics and bi-directional without using a bypass cable.
Background: Starting in 2018, FCA US has been equipped with a Security gateway firewall that is new to the car industry. The logic behind this Gateway is to secure the vehicle's control systems against security threats and other issues as car ecosystems become more connected and advanced. To access this Gateway your scan tool will need to be authorized by Auto Auth. There are a few steps that you will need to complete in order to gain authorization to the FCA US Gateway.
Step 1. sign up for a user account on autoauth.com.
If you're an independent or mobile technician that does not work for a shop, you will be able to register your own shop once you log into your account.
Step 2.Register your Launch X-431 scan tool serial number
You will need to register your scan tool serial number.
Once you sign up with your user account, inform your shop management of your username, so they can add your profile to the shop account.
Requirements:
Please make sure you have a stable Internet connection and have updated your launch scan tool with the latest software and firmware update. As not doing this delays the diagnostic process and can prevent you from accessing the gateway.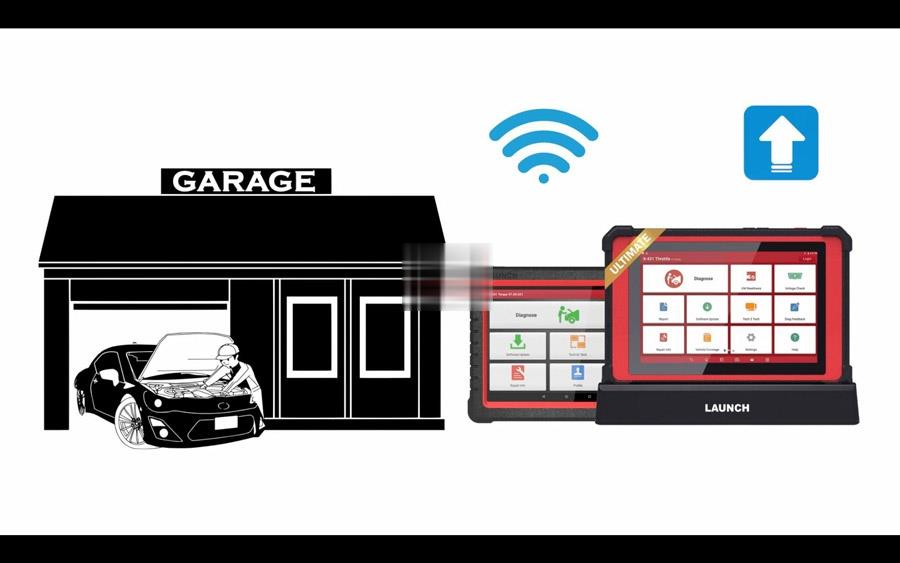 Performs diagnostics and bi-directional without using a bypass cable:
Establish a connection with your Launch scan tool to the vehicle via auto VIN detect or the manual Chrysler configuration.
Tap any Special functions, the FCA will prompt you to log in to access the security gateway.
User authentication will be valid as long as the vehicle is keyed on an engine off and your VC I is connected to the vehicle with a stable Internet connection.