2010 BMW E-series FRM ( Footwell Module) Coding by X-431 PRO
|
2010 BMW E-series FRM ( Footwell Module) Coding Instructions
X-431 PRO Test: 2010 BMW E-series FRM ( Footwell Module) Coding Instructions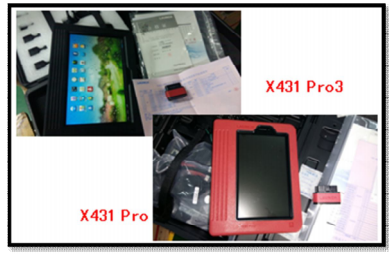 Tested Models: BMW Brilliance 318i, MY2010, VIN=LBVPS3106ASD*****, as well as 320 and X5.
Problem: FRM storage command  failed after battery disconnected. The  two windows  in  the  front ascend only after descending to the bottom. If not descended to the bottom, the windows cannot ascend.
Notes: The following conditions must be fulfilled before starting the test:
1.  Release the clutch pedal if the vehicle equipped with manual transmission.
2.  Vehicle is standstill.
3.  Apply the parking brake.
4.  Shift to neutral position for manual transmission.
5.  Shift to parking position for automatic transmission.
Operation Procedure:   
1.  Select BMW V software.
2.  Select "Coding/Program".
3. Select car model, for example, "3-series"  "3'_E90/E91/E92/E93″.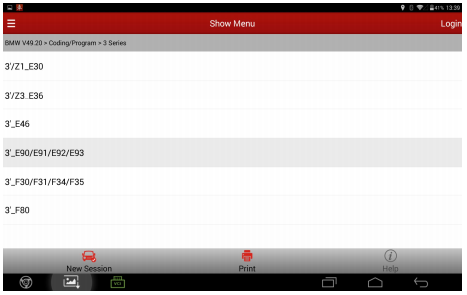 4.  Select "Coding".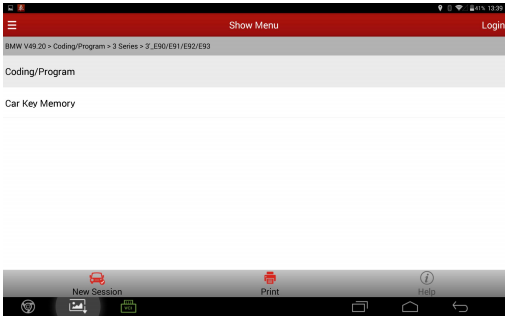 5.  Select the replaced system.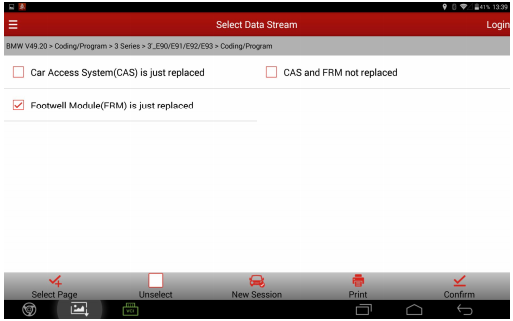 6.  Follow the prompt. Select "Coding system list" in the following interface. If you are interested in the vehicle command, select "Display vehicle order" to check. If your device is Android, click the corresponding option to view the details and learn about your vehicle configurations. "Battery Refit", located under "Refit", can be used if necessary.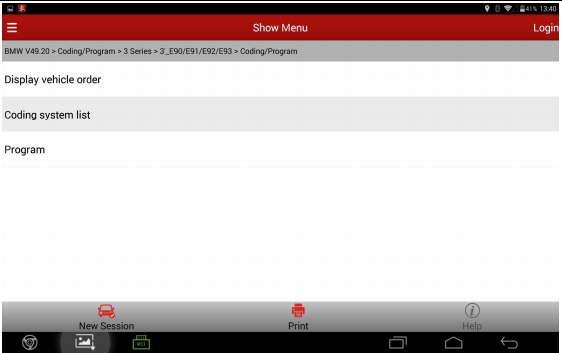 7.  Select the system to be coded, here, we take FRM for example.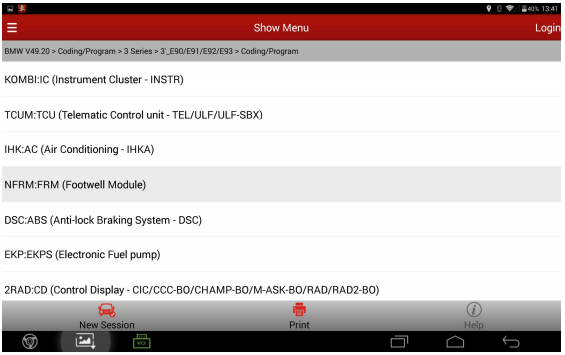 8.  The software will display vehicle order. Save  it or  take a screenshot  for  reference  in case of problems. The "Feedback" here does not mean error.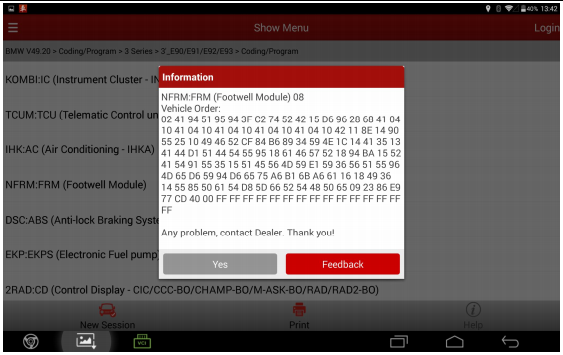 9.  Select "Recoding".
10.  Follow  the prompt. Attention! Do not miss  the  steps of  turn off  ignition and  turn on  ignition. Otherwise, writing data may fail.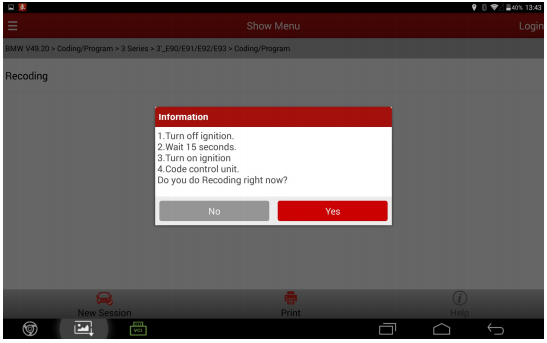 11.  Writing vehicle order  to FRM system and wait until it prompts "completed".  If error prompted, check whether  the conditions are met and whether  the FRM  is available. For any questions, please send the log to us with a short note, so we can serve you better.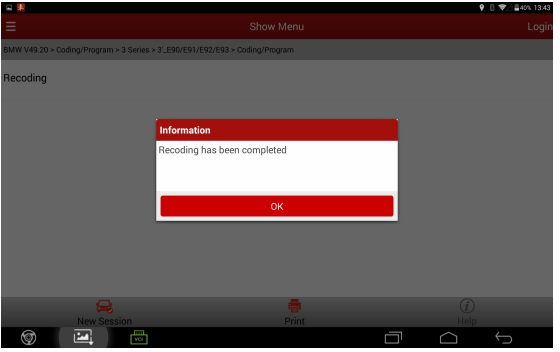 If you have any other question, Please contact us via Email: mailto:service@autonumen.com