Faulty ICOM vehicle connection
|
Topic: Faulty BMW ICOM vehicle connection. The programming scopes are therefore not available
Hello there, We are working on a 2013 x3 2.8i using ISTA+D with BMW ICOM A2 but when trying to program We get the following error…
"Faulty ICOM vehicle connection. The programming scopes are therefore not available" See attached picture. We have tried everything on the list to no avail. Does anyone have any idea what could be the problem and a possible solution?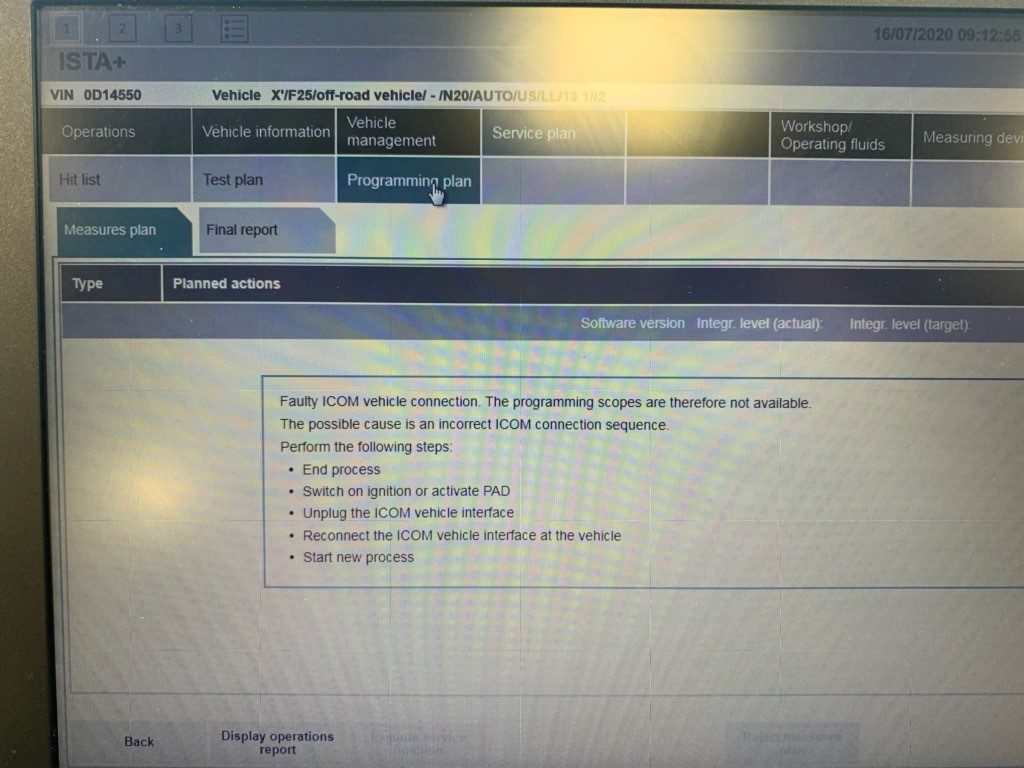 I have the same problem, using ista 4.27.xx sedoy version, updated firmware, icom 12, sdp and blp programming packages ….
someone helps with the error "Faulty ICOM vehicle connection. The programming scopes are therefore not available"