Launch X431 Calibrate Longitudinal Accelerometer for Range Rover Evoque 2012
|
This article show a guide on how to use Launch X431 calibrate longitudinal accelerometer for Range Rover Evoque 2012.And at first part,I will show the guide by text and pictures,and in part 2 you can check the details via video operations. For more repairs of Range Rover, please check: Range Rover Trouble Repair.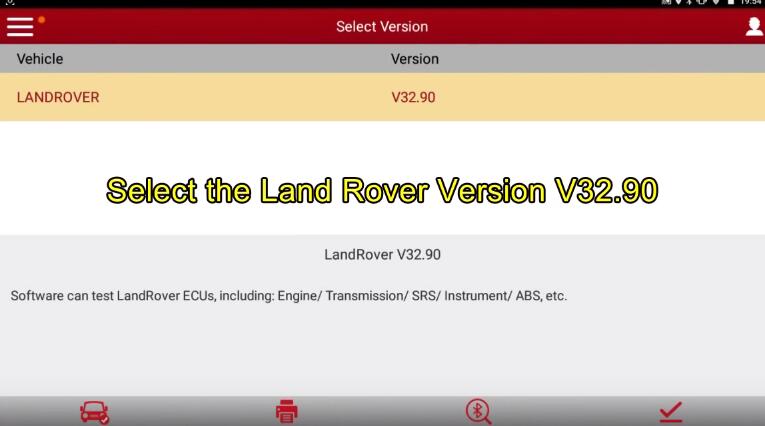 Loading…
Initializing system,please wait…
Select "Automatically search"
Then the Launch X431 show massage as below:
The mode supports the following vehicle models:
1.Range Rover(2006-)
2.Range Rover Sport
3.Discovery 3
4.Discovery 4
5.Freelander 2
6.Defender(2007-)
7.Range Rover Evoque
For other vehicle models,back to the manual select mode to test.
Press OK to continue,or press CANCEL to exit.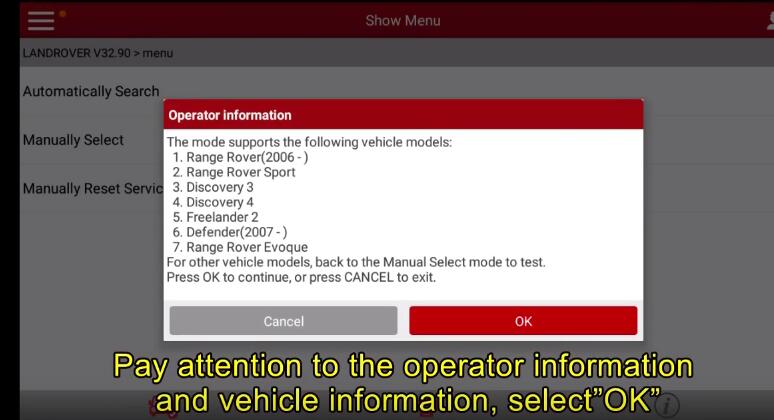 And it show the vehicle information:
Brand:Land Rover
Model:L538
Model Name:Evoque
Engine:GTDI-2.0 PETROL
Model Year:2012
Trim:STANDARD-4wd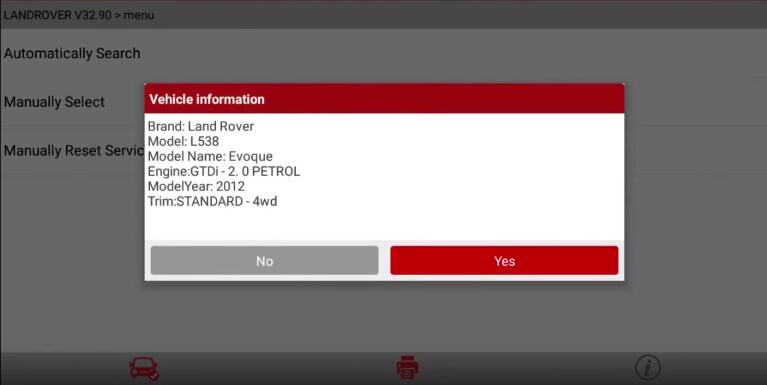 Then select "System Selection"
Scroll down the bar to select "PBM(Parking Brake Module)"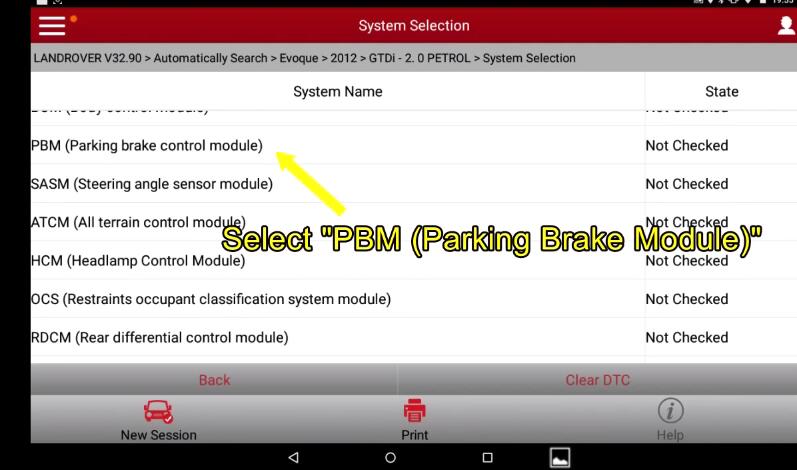 Select "Special Function"
Select "Longitudinal accelerometer calibration"
Longitudinal accelerometer sensor calibration.This application is required to be used following removal and refitting of the parking brake module.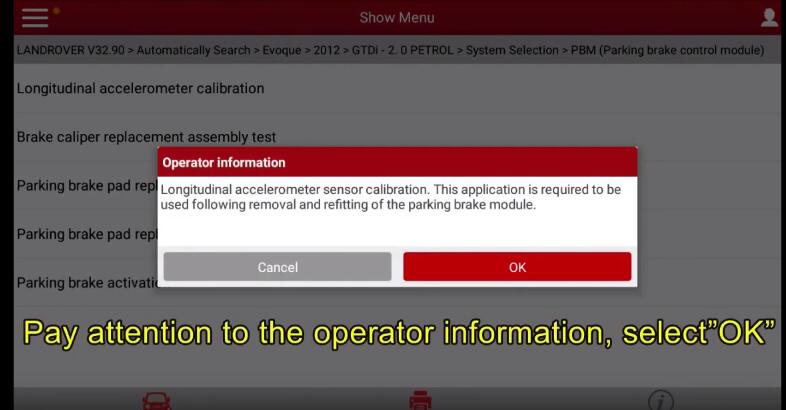 Then follow the software instruction to operate.
Set the ignition switch to on(position 2)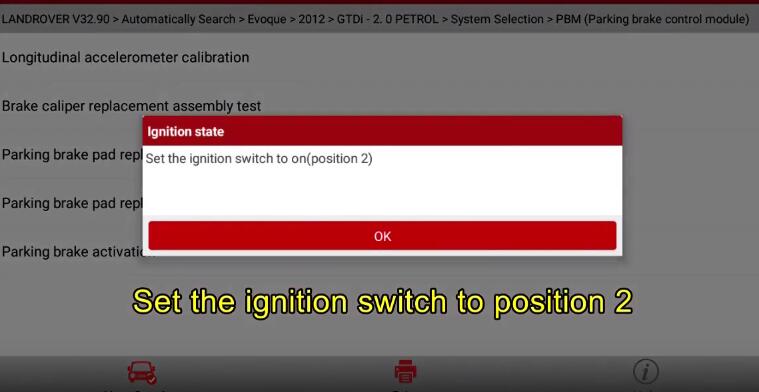 Make sure the vehicle is placed on a level surface and that it remains stationary throughout the whole procedure.
Make sure the parking brake module is correctly secured to the vehicle and that the parking brake is applied.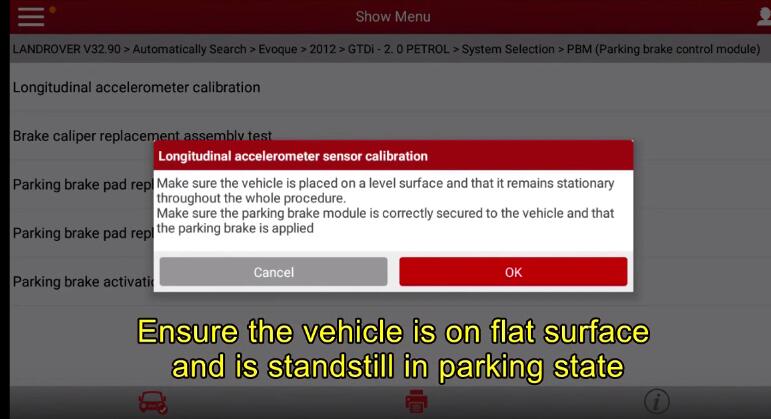 Operation completed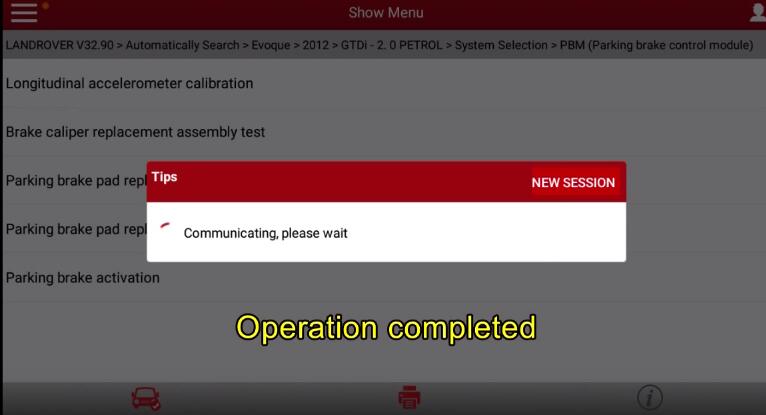 Set the ignition switch to off position
Set the ignition switch to on position again
The next procedure will be to carry out a complete vehicle diagnostic trouble code clear.
Do you wish to continue?Click "Yes" to continue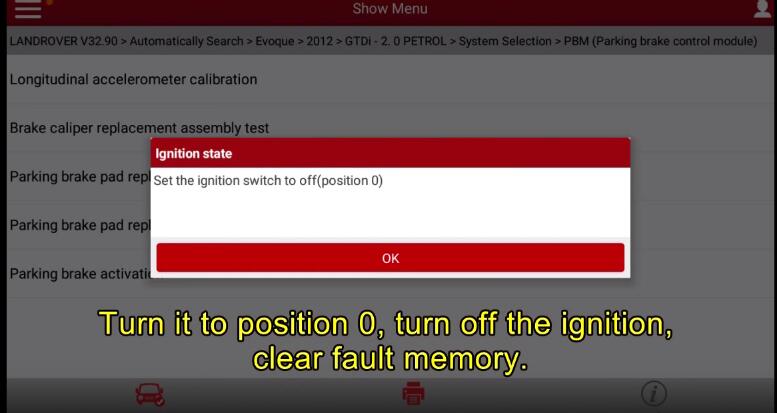 Wait about 40 seconds.
Set the ignition switch to off position
Set the ignition switch to on position
Control module procedure has completed.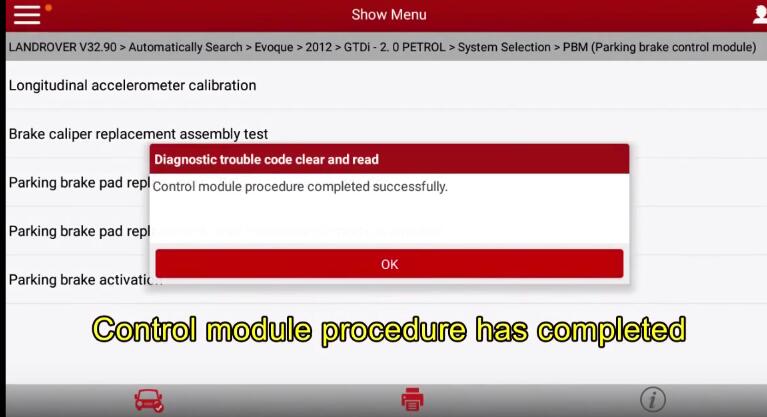 Done!