Autel IM608 Program Toyota Sienta 2016+ All Smart Key Lost
|
How-to: program Toyota SIENTA 2016 all smart key lost and generate simulator key with Autel IM608 and APB112 emulator by OBD.
Model: Toyota Sienta 2016+
Lost all keys, cannot turn on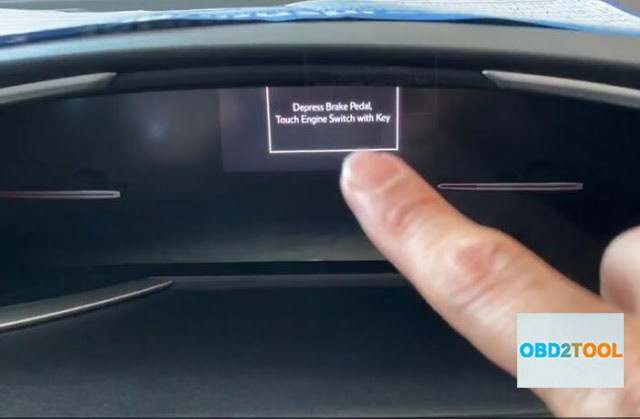 Device required:
Autel MaxiIM IM608 & XP400
APB112 emulator
new smart key
Procedure:
Step 1: Backup IMMO data
Connect IM608 VCI and APB112 emulator
Select IMMO->Toyota->Manual Selection->Other->SIENTA->Smart Key->Keyless System (CAN) ->Backup Immobilizer Data
The function is used to backup the EEPROM data of the smart box of the vehicle.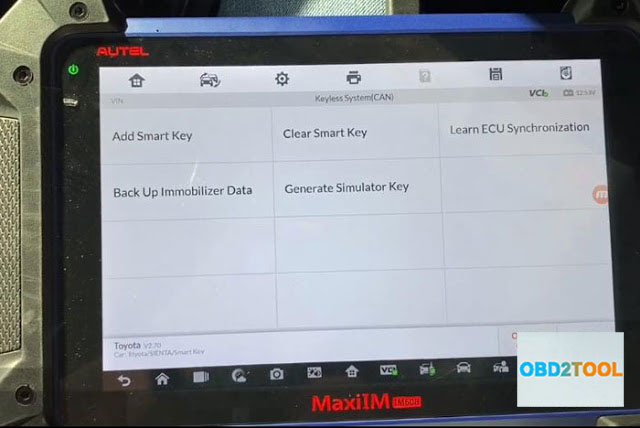 The data can be used to generate the simulator key for emergency start of the vehicle to perform the key matching function.
Must enable network connection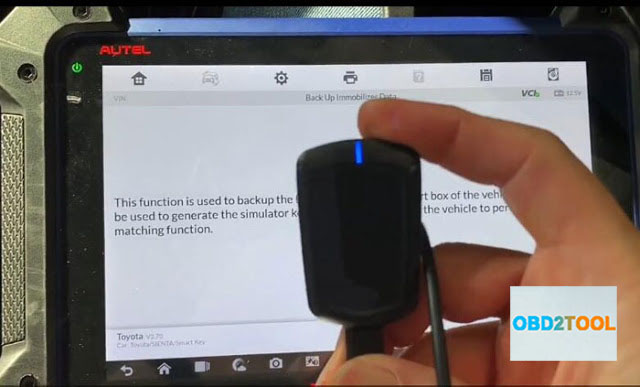 Read immo data in progress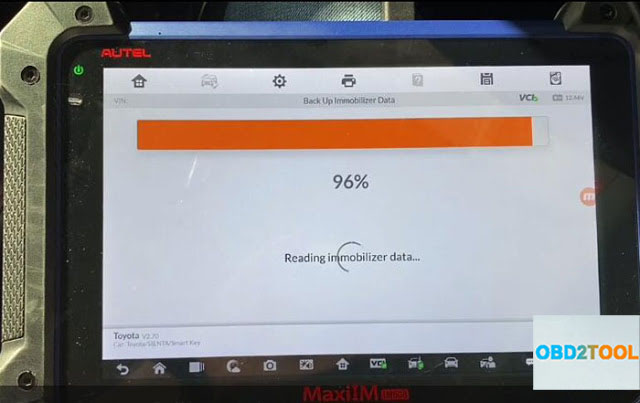 Save backup file.
Backup succeed.
Step 2: Generate simulator key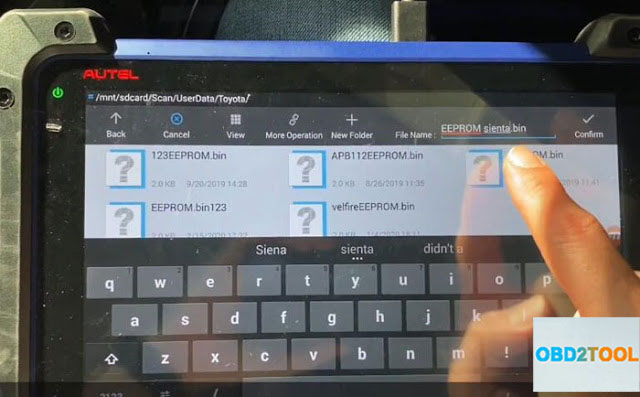 Select Generate Simulator Key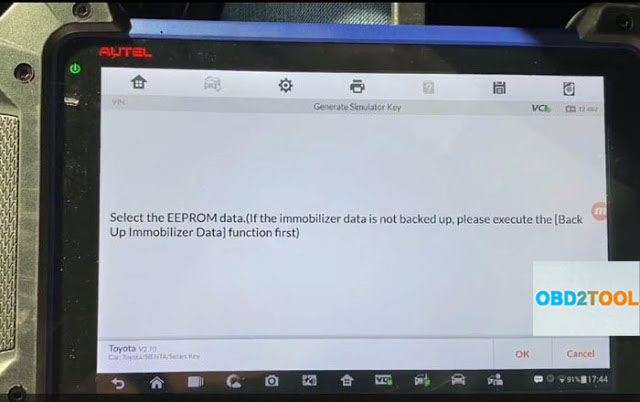 Select the EEPROM data saved in Step 1.
Retrieving critical data to generate simulator key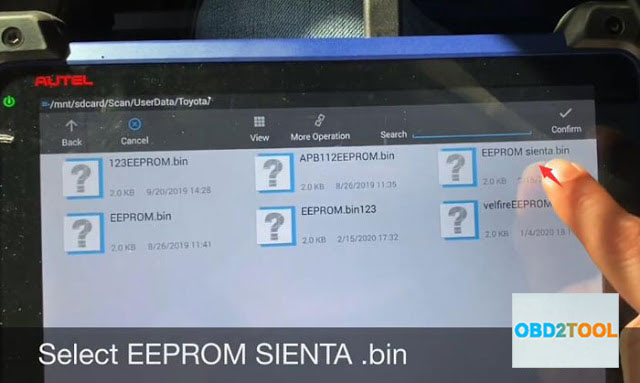 Key type: SLK-03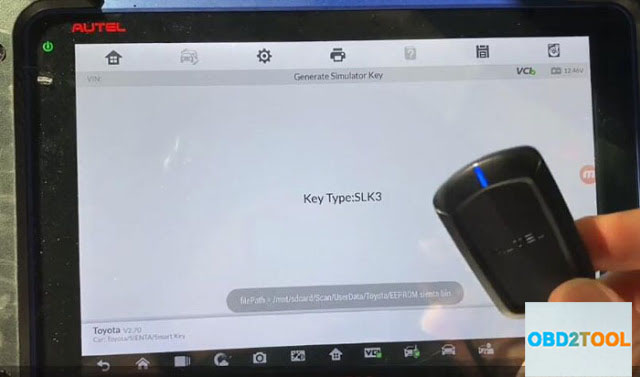 Connect APB112 key simulator via USB cable
Identify APB112 software
The simulator key is generated successfully.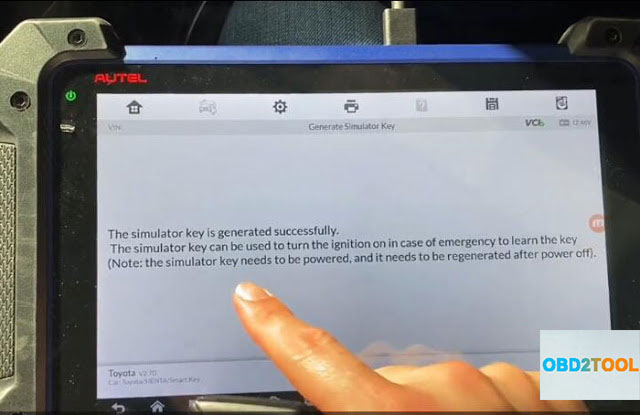 The simulator key can be used to turn the ignition on in case of emergency to learn the key.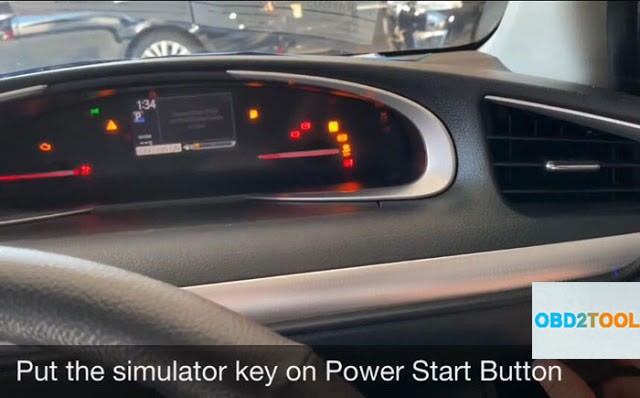 The key can turn on and start vehicle now.
Step 3: Learn new smart key
Use the simulator key to learn new original smart key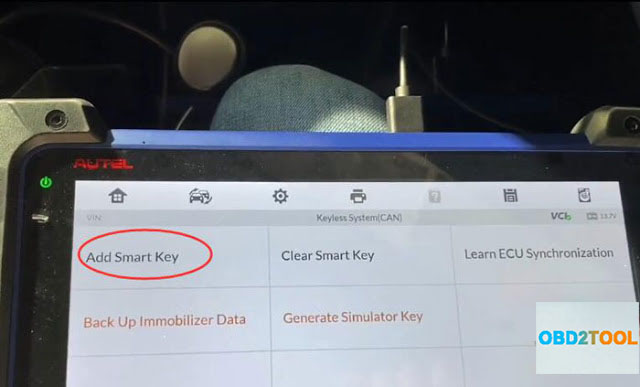 Choose Add Smart Key menu and follow Autel IM608 prompts to add new original smart remote until succeed.