Launch x431 V 8inch tablet download, guide, feedback, test reports
|
Post includes all Launch X431 V 8 inch tablet information: package introduction, user registration & connector activation, download software, update, testable car models, user manual, test reports (with lots pictures), feedback, comparison etc.
1. Package
launch x431 V 8inch tablet is packed with high quality of box, smart tablet, big Bluetooth adapter with LED indicator, all cables and adapters for almost 100 car brands, private envelope with serial number and activation code.
2. User registration & connector activation
1) User registration
Not limit IP; you could register in any country except China.
2) Input SN and activation Code (No need to send SN, Country and Language to the seller and wait 2 working days to authorize)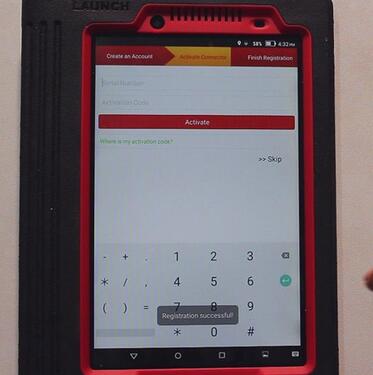 Thanks to x431 V user manual, it includes all e.g user registration & connector activation (Page 11- 13), as well as WIFI & Bluetooth settings.
3. Vehicle coverage
X-431 V8inch tablet covers all vehicles of American, European, Asian, Chinese, Australian, Indian and Malaysian etc. Such as Aust Ford, Maserati, TATA, Proton Lancia, Maruti etc
X-431 V8inch vehicle list
or browse official site http://qcar.x431.com/ for LAUNCH Vehicle Coverage Inquiry System, which includes commercial car series and passenger car series.
4. Update online for 2 years free of charge
Launch X431 V 8" is available to update online for 2 years free of charge instead of one year before, which save about hundreds of dollar.
5. Nice features compared with old version of X431 tools
Special functions works including: Brake reset, Oil reset, SAS Rest, BAT reset, Bleeding , Elec. throttle Relearn, TPMS reset, DPF reg. , Gear learning, IMMO.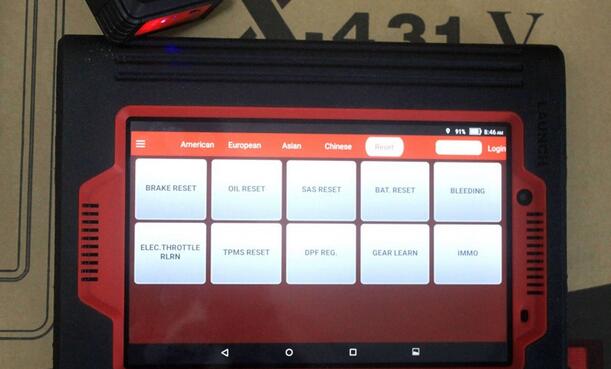 6. Test reports & feedbacks: BMW, Toyota
BMW test reports:
Covers BMW up to 2017 year, coding/programming works, key programming works
It's a big improvement compared with old X431, even autocom / Delphi etc.
BMW diagnosis up to 2017 …confirmed
The software can diagnose the elec. Control sys. Of BMW up to 2017, include Engine / Chassis / Body and other parts. The operation is the same as the original tool.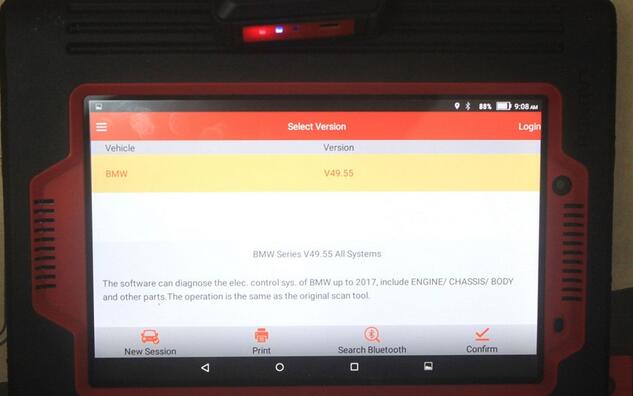 BMW coding/programming…confirmed
Features: Compared with BMW ICOM, it is friendly, simple to use, just click the option is ok, the risk to kill the BMW ECU become impossible. You could save the training money that may be several times of device price. Lots of special functions works; covers models up to 2017 year.
BMW key programming…confirmed
Features: Many fresh locksmiths will love this function since we know the professional BMW key programmer is expensive and the procedure is comprehensive. Launch X431 V 8inch program key on BMW is easier and not possible to damage the IMMO.
Toyota test reports:
Works with Toyota up to 2017 year and supports lots special functions …confirmed
Toyota electric throttle learning and A/ T registration…confirmed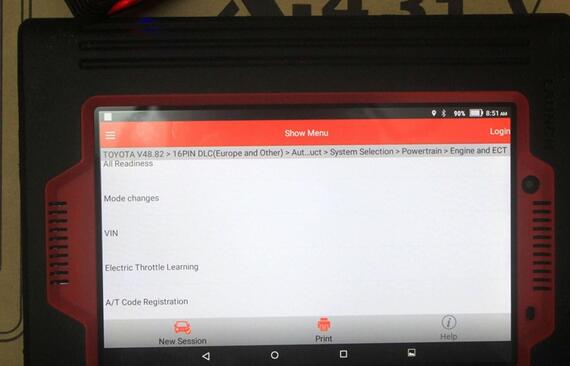 Toyota VIN Write …confirmed
VW test reports:
VW online programming works without pay additional money to subscribe account to login Germany server.
Mercedes test reports:
Click Mercedes V48.50 > Automatically Search >
Working list:
Brake pad reset
ABS bleeding
Electronic throttle sensor reset
Tire pressure sensor reset
Regeneration of diesel particulate filter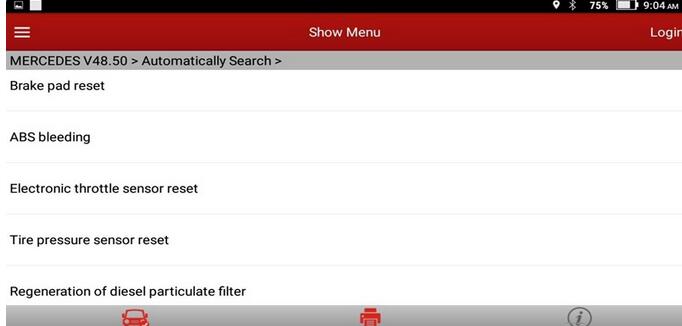 Click Mercedes V48.50 > Manually Search > 245-B class (Up…1 units > Drive > ECM – Engine Control Module (ME-SFI)
Learning processes
Correction programming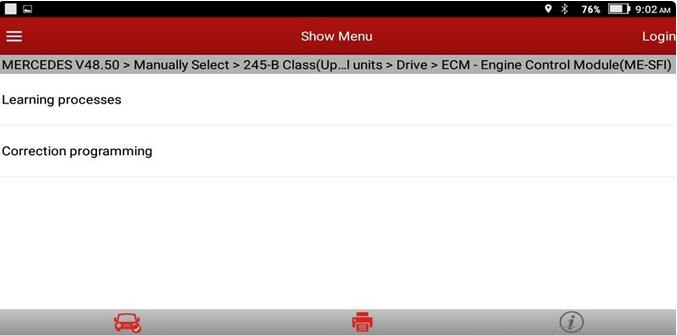 Honda test reports:
works no issue on diagnose, programming and special functions.
Selection: Honda V46.33 > 16PIN DLC > System Selection > PGM-FI / DIESEL (Engine System)
Working list:
Write VIN
Replace ECM/PCM
Crank (CKP) Pattern Clear
Crank (CKP) Pattern Learning
Throttle Learning (Technician frequently-used)
Motor Rotor Position Calibration (IMA)
Readiness Codes
ECM / PCM Reset
Read Data Stream
Read Freeze Frame
Actuation Test
Special function
Honda V46.33 Special functions works:
Service Reminder
Throttle Learning
Air Bleeding
Sensor Calibration
Immo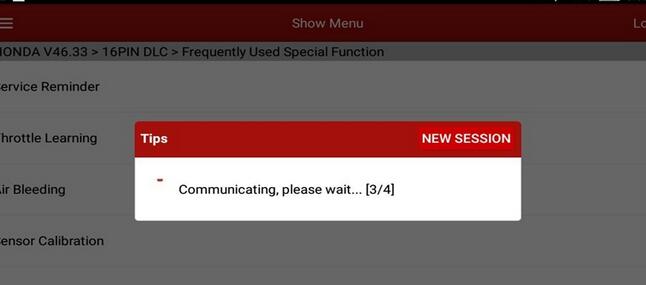 2017 Ford especially the F-650 and F-750 test reports:
X431 V 8inch tablet works on 2017 Ford especially the F-650 and F-750 which basically no tools to cover even VCM can't do well. It performs diagnosing, module programming and special functions.
X431 V newest Ford V46.42 can test different Ford models up to 2017. It currently includes PCM, ABS, 4WAL, RCM,EATC, ECS, IABM, RAP, PAM, 4X4, 4WAS, CTM, OTC, ICM, PATS, ARC, LCM, DDM…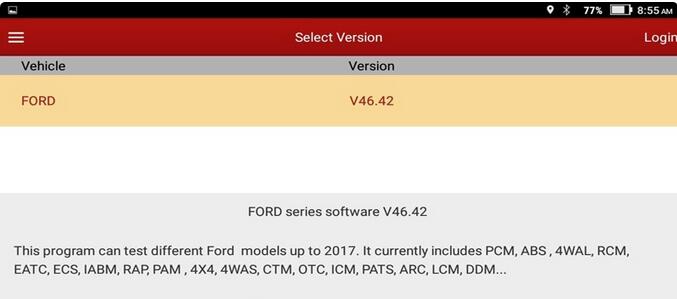 Works ok:
Automatically Search
Manually Select
Manually Reset Service
F-650 / F-750 Test Specification (VCM can't or not well)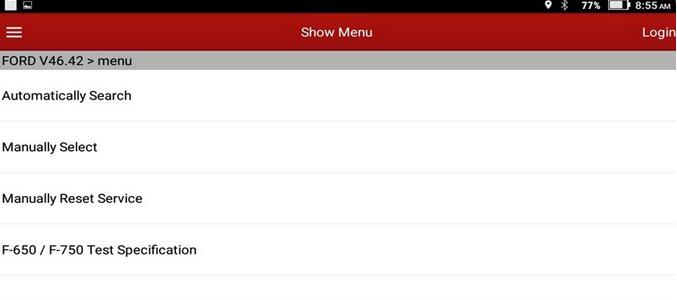 Automatically Search working list:
System Scan
System Selection
Special function
Module Programming
Vehicle information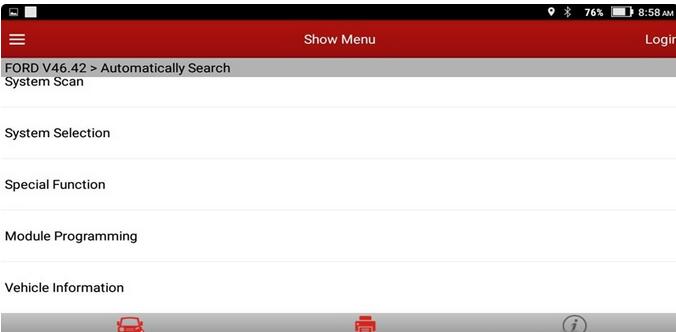 Module Programming works:
ACM (Audio Control Module)
CDP (Compact Disc Player)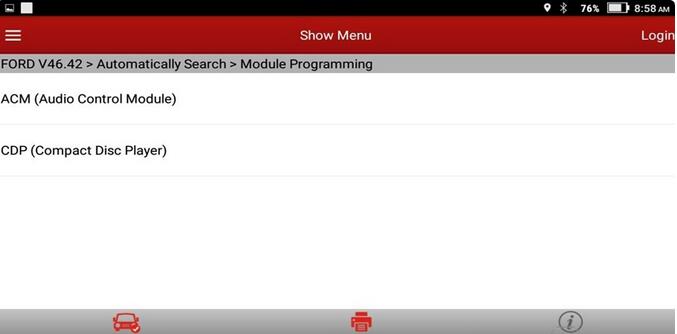 More info:
launch x431v 8inch tablet CE
Launch X431 V 8 inch vs. X431 V Pro vs. Oversea Version vs. X431 Pro Mini
That's all.
After finishing reading the above post, you can't agree any more that Launch X431 V 8 inch tablet is a very good tool for the nice price, you will be very happy with what they can do. Highly recommend it.