Audi A3 2014 NEC35XX Mileage Correction with Super DSP-III via OBD
|
How to: change Audi A3 2014 NEC35XX VDO odometer using Super DSPIII+ OBD Tool full over OBD.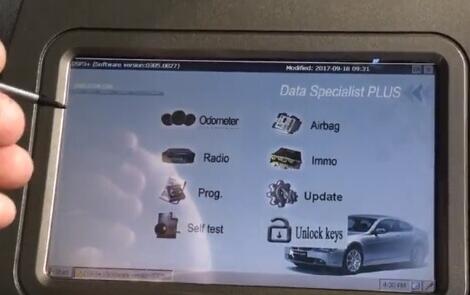 Mileage before correction: 9997 mi (miles)
Connect Mileage Correction Tool DSP3 with vehicle via OBD socket using OBD adapter
Select Odometer function->Audi brand->Audi A3-> A3 2014 NEC35XX VDO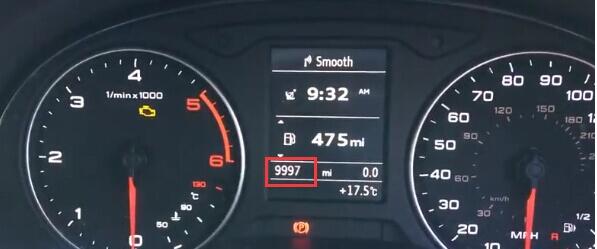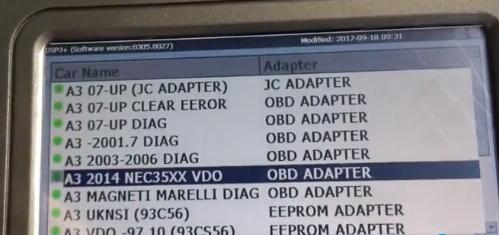 Connect the OBD adapter to the car
Press Start button to download the program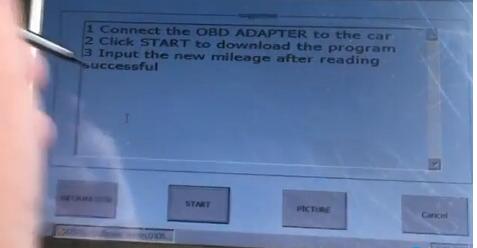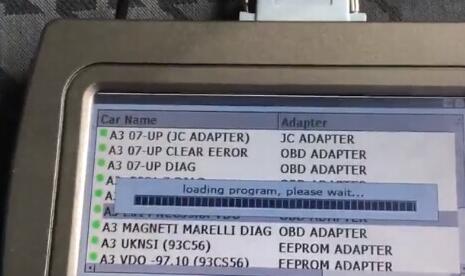 Reading mileage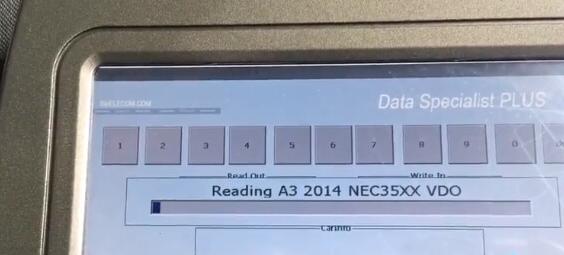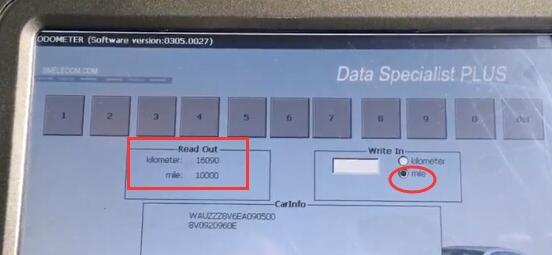 Super DSPIII Plus will read mileage in both km and mile. Here it reads 1000 miles (very close to original mileage)
Select Write in Mile, enter new mileage you desired: 25005 mile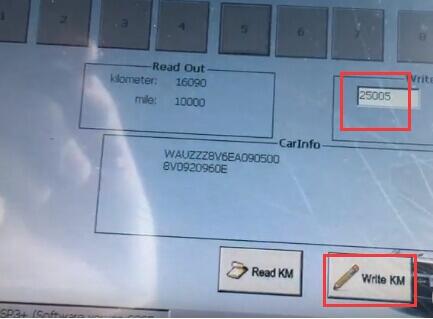 Press Write KM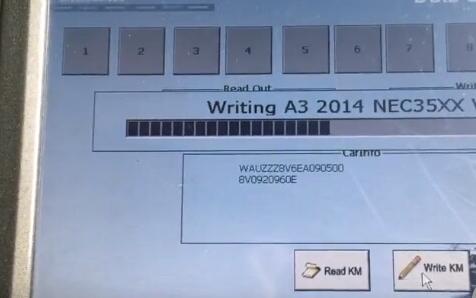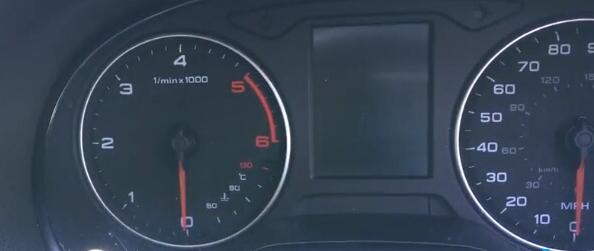 During the procedure A3 instrument turns black, this is normal. It will auto reset later.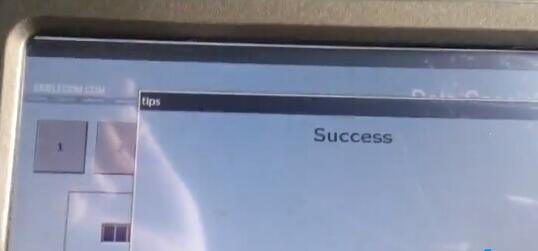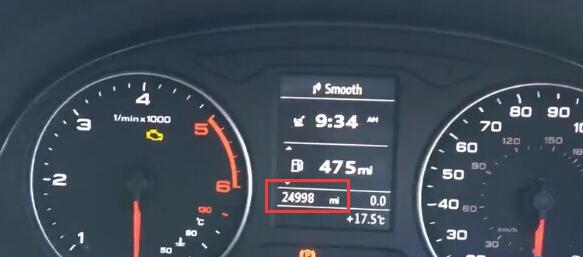 Super DSPIII obd tool corrected A3 NEC35XX odometer success.
The new mileage 24998 mile is slightly different from what we entered, but it does not matter.
Well this is my favorite mileage tool at the minute. I have done myself new AUDI 2016 S3, A3 2014 and 2016,  Volvo S60 XC60 2010, 2014 SKODA SUPERB, all over OBD. this tool is brilliant!!
Mileage correction on Audi A7 2011+ all OBD Even a 10k SMOK tool wants you to prepare dump first This is one of the only tools that does Audis 11-17 all OBD.
THIS IS A CLONE OF ORIGINAL AND ONLY DOES THE OBD VEHICLES. Other software on this tho not activated ie CAN NOT DO EEPROM CAN NOT DO SELF TEST ETC. AND IS NOT FOR OLDER CARS (FOR THEM USE Yanhua Digimaster 3 or Digiprog 3)