Procedures:
Remove the transmission control unit from vehicle.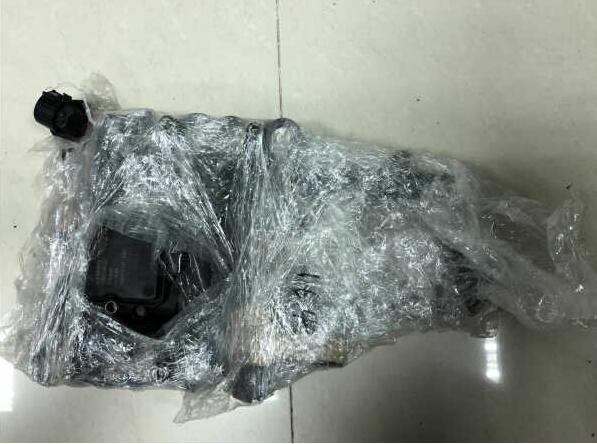 Open the CGDI MB software,select "Auto Computer",and select "TCU"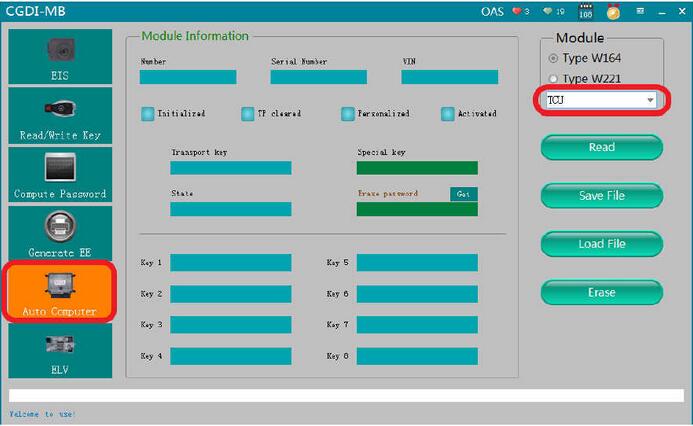 Select "Wiring Diagram"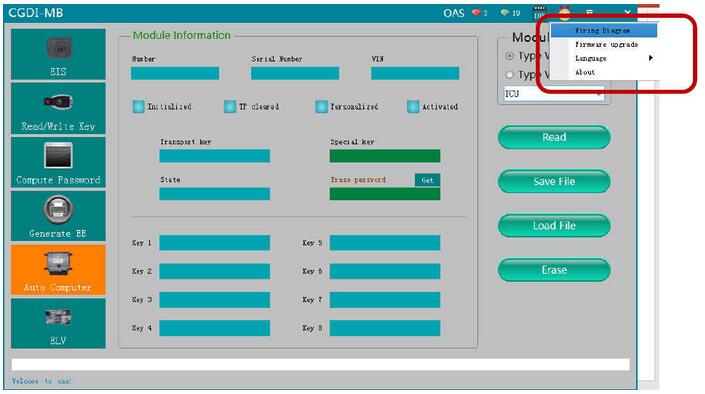 According the CGDI MB wire diagram to connect transmission control unit to CGDI MB.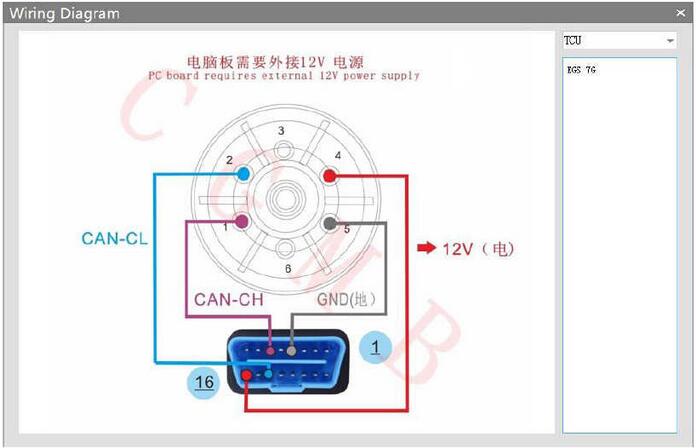 EraseReprogram Benz Transmission Control Unit5
Click "Read"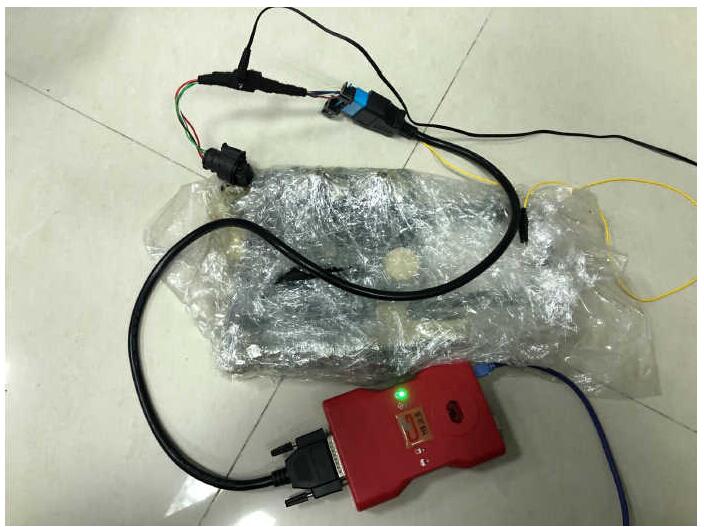 Then CGDI MB Prog from obd2tool.com will show the transmission control unit information in the "Module Information" section.
Click "Get" to get erase password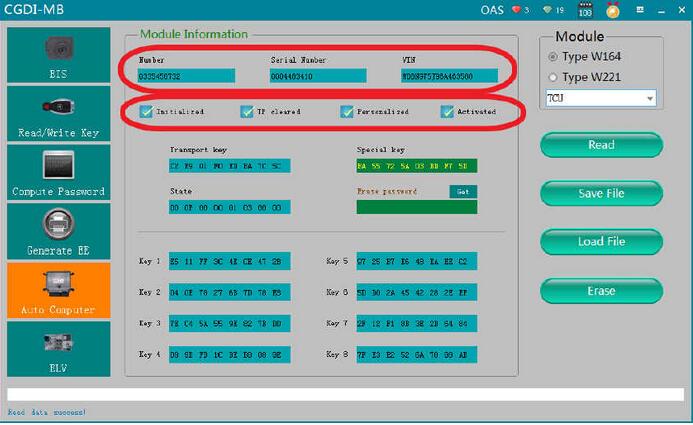 Erase password calculated successfully!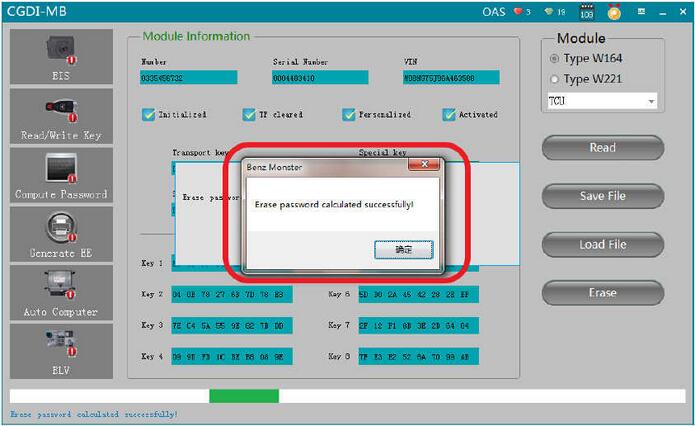 Here it will show the erase password,and you need to click "Erase"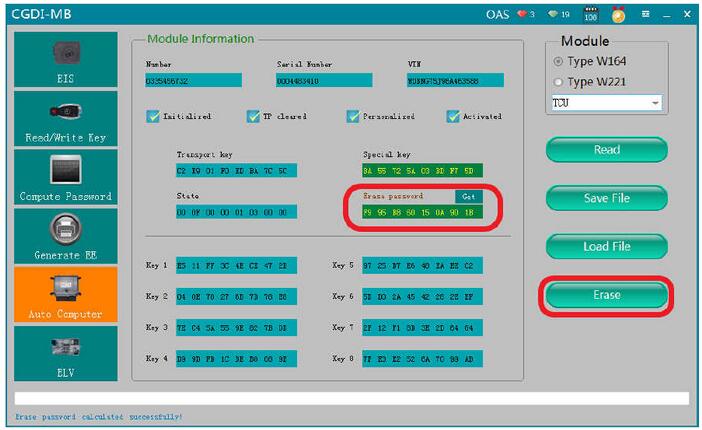 Erase successfully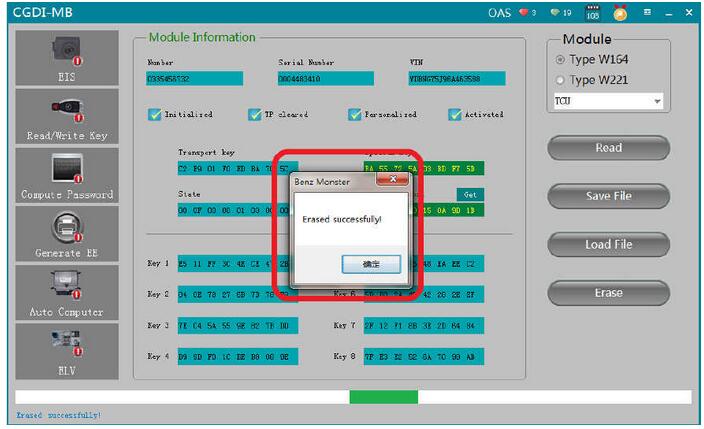 Now click "Read" button to check the transmission control unit information,it show the it was erased.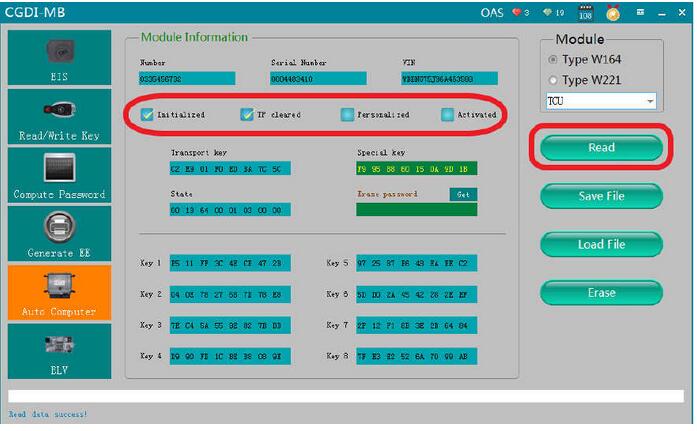 Done!