How do I disable the Wireless interface of GM MDI?
|
1.How do I disable the Wireless interface?
* Connect to GM MDI Tool with USB connection.
* Deselect the 'Enable Wireless Interface' box in the Network Setup tab.
2.How can I determine who is connected to an MDI?
From the MDI Explorer select "Show Details" The MDI currently in use will display the user's PC   ID.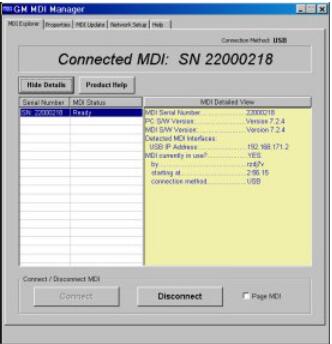 3.How can I check if the USB device driver has been installed correctly?
Use the windows Device Manager to view the network adapters. The ETAS USB Remote NDIS Network Device will be displayed whenever an MDI that is power on is attached to the PC USB port. Make certain there is not a yellow or red marker on the adapter. These markers signal an adapter problem. If there is a conflict or other hardware problem try another USB port on the PC or contact your PC hardware administrator.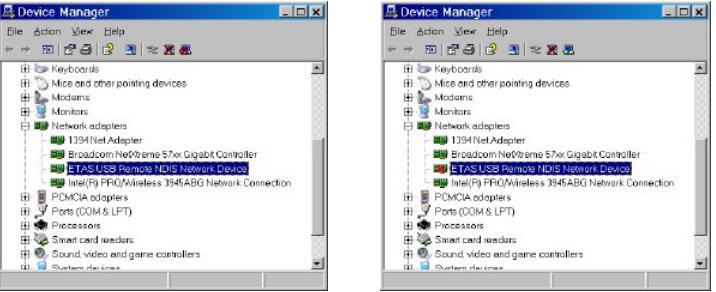 4.What is the maximum length that can be used for each connection?
Wired Ethernet Connection    100 Meters USB    5 Meters
Wireless Ethernet Range    30 Meters indoors (Dependent on infrastructure)
5.Is it possible to use a Cross over Cable for wired Ethernet?
Yes, it is possible however the MDI and the PC must be configured to use a Static IP. Note most dealer networks do not use Static IPs for the PC