What is TPMS? Where to use? How to use?
|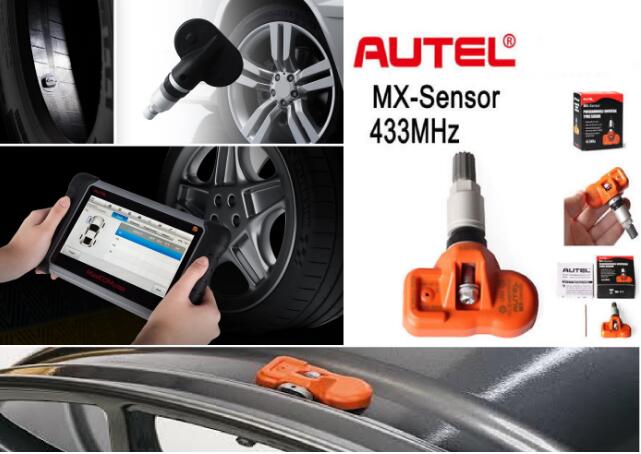 The TPMS (Tire Pressure Monitoring System) is developed to measure air pressure and alert the driver when the pressure in one or more of the tires is below 25% of the manufacturer's recommended pressure. TPMS sensors communicate with the vehicle's TPMS module. The Indirect System typically utilizes the vehicles antilock braking system's (ABS) speed sensors to monitor pressure.
Autel sensors from Obd2tool.com are developed to be used on cars, pickups and light commercial vehicles. So, MX-Sensors are not compatible with heavy-duty trucks.
With Autel TPMS Tool, you can replace direct TPMS sensors fitted on wheels, including original equipment (OE) and programmable universal sensors.
Autel MX-Sensors can be programmed to replace 98 percent of the sensors on vehicles today.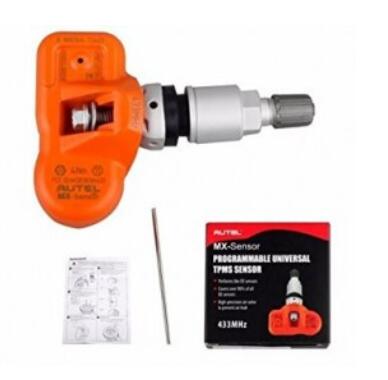 If your shop doesn't do TPMS servicing, you are missing out on a significant revenue stream. Because, since 2007 all passenger vehicles in the United States have been required to have TPMS systems. Some higher-end vehicles adopted TPMS much earlier, Porsche, for example, in 1986. And today, it is the obligation to use vehicles that are produced after 2012.
Most of these systems use battery-powered sensors and those original sensors batteries have an average life of seven years and cannot be replaced.
As these sensors die and trip the TPMS light on dashes of vehicles throughout the country, customers will be bringing their vehicles into their local repair shops to have these sensors replaced.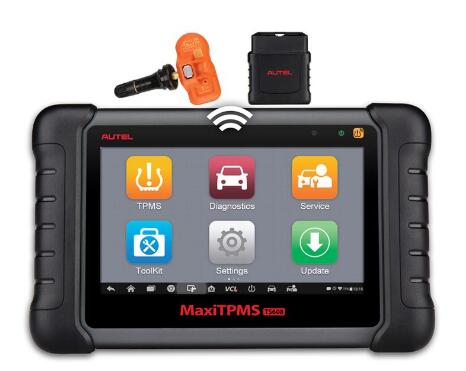 What does it mean to relearn a TPMS Sensor? How to do?
Each wheel's TPMS sensor has a unique ID. That sensor ID is registered in the vehicle's TPMS module.
When a sensor is replaced or when the tires are rotated, the new sensor ID or the new sensor ID for that wheel location on the vehicle needs to be registered or relearned to the vehicle's TPMS module.
There are three methods of Relearning TPMS Sensors:
Auto Relearn: Driving the vehicle for a specific time and speed.
OBD Relearn: Requires a TPMS tool be attached to the vehicle's OBD port to write (Relearn) the sensor IDs to the vehicle's ECU.
This procedure is usually used on most Japanese- and Korean-made vehicles, and Chrysler, Fiat, Land Rover and Jaguar vehicles.
Stationary Relearn: New sensor IDs are relearned to the vehicle without the need to drive the vehicle or write the IDs to the vehicle's TPMS module. This relearn procedure should be done when the vehicle is in park mode. This procedure is more usually used on GM, Ford, some Chinese- and Japanese-made vehicles such as Nissan.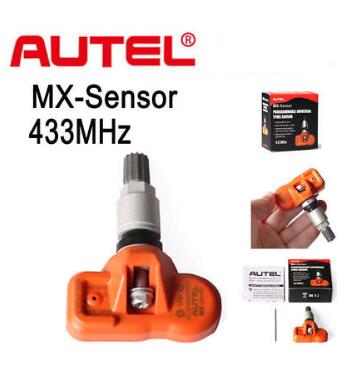 To access the stationary relearn mode, you need to:
1) Use the Autel TPMS tool's OBD function to enable the Training or Relearn mode
2) Operate onboard keys as instructed by your Autel tool. After that, you need to activate all tire pressure sensors to complete the Stationary relearn.
Generally, the activation sequence is clockwise, starting from the front left wheel and ending with the rear left wheel.
TPMS tools can be used to:
1 Check if sensors are still functioning by attempting to activate them, read a tire's air pressure and temperature and display the sensor's battery life and ID.
2 Display manufacturer-specific Relearns for all TPMS-enabled vehicles.
3 TPMS tools with OBDII-connection capability can perform sensor IDs/position relearns. Nearly 30% of the vehicles on the road today, require such a tool for relearning TPMS sensor IDs to the TPMS module.
4 Autel's TS508 and Autel MaxiTPMS TS608 can not only perform OBDII relearns but also can diagnose the tire pressure monitoring systems to determine faults and also perform service reset.
5 All of Autel's TPMS tools can program MX-Sensors to replace existing sensors on 98 percent of American, Asian and European TPMS-equipped vehicles.