Looking for a GM MDI interface or Tech 2 scanner?
|
Looking for a GM MDI interface or Tech 2 scanner and don't know which one (original or clone) should you take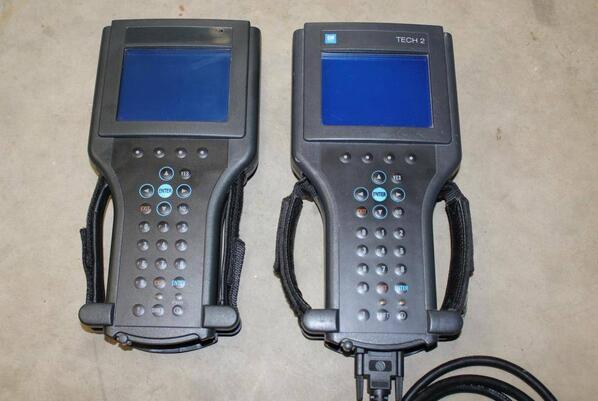 Here you go.
Part 1: GM MDI or Tech 2
Tech 2 scan tool has become obsolete for shop use as of late. It still has a lot of capability and will do anything you need for the older platforms but it needs the CANdi module to work with any of the new stuff. The MDI is a 1 shot deal for all the newer PCMs and will still work on the older stuff too. I sold my Tech 2 and bought an MDI last year, haven't missed the Tech 2 since. Then again I've got a Genysis scanner I use for all my typical diagnostics & probing.
However, the MDI requires a GM log-in with monthly access to GM's website. That's it's only draw back for the enthusiast who wants a GM caliber scanner. The Tech 2 can be updated within itself and doesn't require the internet, the MDI does.
If you're running a shop, get an MDI. For the garage warrior or enthusiast, get a Tech 2. Just don't fall for these $350 pieces of garbage.
You can say that, Tech2win is a pain the the butt. It never updates security correctly for the 30 day window and that using GM computers and login info. The OBD2 scan tool tech 2 is great for code reading, viewing data. The MDI is pretty much only used for programming but its needs on certain 10+ platforms and all 15+ to view data through GDS. All MDI functions require a GM subscription.
Part 2: Tech 2 original or clone?
First, How to find the original or fake.
It is very simple. The first thing I look, it's the memory card slot, open it up and look at the cover, if you see the stamp of the body exactly original. Next, the original at all wires and Candy use aluminum. As different numbers on the back cover, the photo you will see the difference. Sometimes it comes and all labels need to glue yourself.