What is Cat Electronic Technician?
|
Cat Electronic Technician (ET) is software that assists technicians and Chief Engineers in diagnosing existing and potential problems with their electronically controlled Caterpillar Engines.
Quickly reduce engine down time, control costs and schedule repairs more efficiently by diagnosing problems using Cat? Electronic Technician (ET). Cat ET is easy to use. The software accesses information from the electronic control modules on Cat engines. Using Cat ET, technicians can view status parameters, logged codes, active codes, perform functional tests, and record and view data logs of engine operation.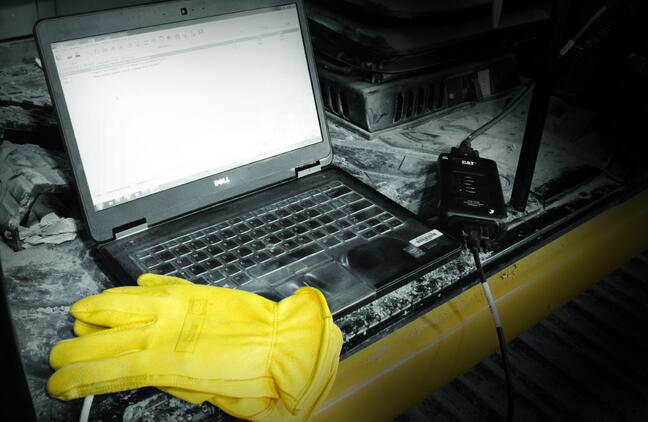 Optimize Profitability
>   View active and logged diagnostic codes to quickly identify faulty sensors.
>   Review logged event codes to show engine overspeeds, high temperatures, and more.
>   Monitor fuel consumption.
>   Perform diagnostic tests to quickly identify the root cause of problems.
>   Calibrate key components to ensure maximum operating efficiency.
>   Use Data Logger to record real-time data.
>   View previously recorded data logs to monitor trends in the health of your engine to ensure peak performance.
Maximize Efficiency
>   Search help options to guide every task.
>   Retrieve engine data quickly for fuel used, miles traveled, idle time and hours operated.
>   Display status of engine speed, throttle position, timing advance, fuel flow and more.
>   Check an electronic control module's configuration and change user settings.
Cat Electronic Technician allows you to:
>   Display status parameters
>   View active diagnostic codes
>   View and clear logged diagnostic codes
>   Manipulate ECM configuration
>   Record machine information over a period of time
>   Run diagnostic tests and calibrations
>   Retrieve machine totals
Cat Electronic Technician (ET) license requires annual renewal. A communications adapter is required to connect a computer to the equipment or engine. We cannot sell or license ET outside Virginia or Southern West Virginia.Professional Diagnostic Tool Cat Electronic Technician (ET) is a software-based service tool which provides service technicians the ability to communicate and work with the electronic controls on Cat products.