This article includes all GM Tech 2 scan tool Vetronix  clone feedback Yes and No list, aiming to help the GM technicians who are new to GM TECH2.
Before continuing reading, please note GM Tech II works not on truck; go for VXDIAG VCX HD for truck.
GM tech2 Vetronix to test OK
With Candi interface for C6, $349 (bought from Obd2tool.com)
I have no other GM Tech from the same shop, but as I know some guys test ok too.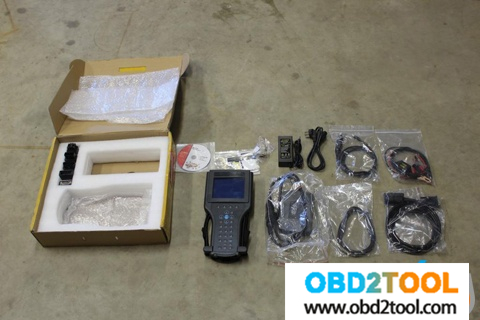 How to use GM tech 2?
Plug and play, no need install on computer.
GM tech2 Youtube Video: https://www.youtube.com/watch?v=nSt9b06uLM4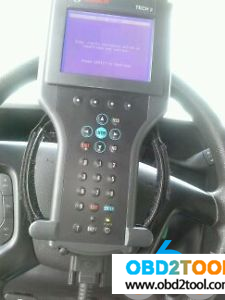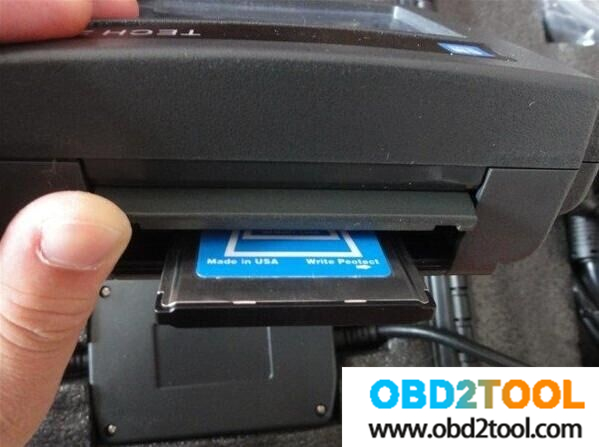 Test Report:
Remind: press Ctrl+ F to search is easier.
Part 1: Feedback Yes
– Used my GM tech II to retrofit tcs and marry a non divorced cd changer.
– reads everything a genuine one does. Heck, it's probably made in the same factory as a genuine one with a different sticker on it. Pinpoint bad air bag sensors, turned on the tpms on both our Z's.
– It works exactly like any others I've used at gm dealers over the years
– $339 for a brand new tech2 with a CANDI module all the cables and adapters and case is great
-connected to my intimidator ss and everything was there
– Change one of my c5s that is canadien to US to disable the auto headlights because they don't always open when they should and when they do work right they come on too early.
– You have to specify GM English when you order the unit. There are a lot of other cards for different languages Saab, Holden, etc
– Is now fully functional for F body, C5 and C6, It cost me a lot more than the initial $1000 that I thought was a good deal.
– Plugin to my '08 93 Aero and play around with the typical body and key features. My primary reason for picking up the Tech II was to program a spare key. I figured ~$500+ at a dealer or ~$400 on my own would be well worth it…obviously if I received a working, defect free, unit.
– Programming a key and changing some of the standard comfort features.
– Able to get security access using an old Dell laptop from my IT guy's graveyard.
– Programming a new key was easily as 1-2-3
– Changed my key-unlock settings to all at first press, and then lock on drive off/open on key out was a snap.
– If you had a Tech2, you could possibly talk to the dealer and have them access their TIS system to load the BCM or PCM calibration to your Tech2. Some may do it.
If you can't do that, just buy additional TIS2000 with USB key.
– Hooked it up to test engine, ABS, transmission etc, stored DTCs, Freeze Frame, live data all the test result were displayed on the large, easy –to-read backlit screen. It helped to carry out accurate and stable diagnostic function.
– Compared with GM MDI, Tech2 scan tool covers more vehicles including OPEL, GM, SAAB, and Isuzu.
-used it on my GMC for air bag warning
-Tried it on my 2006 Silverado & worked ok.
– The tis 2000 needs windows XP, Vista, win8.1, Win 7 32 bit.
– Able to easily and completely program out the TPMS system
– I have used mine to do two crank sensor re=learns and did the brake bleed on mine for the EBCM flush and it worked fine
– I am fairly certain it works on all GM cars til 2013. I have used it on my 03 GMC full size pickup, and my sisters 07 Trailblazer !!!! (and my 99 vette of course).
-If you have a 1997-2000, the TPMS is in the firmware and cannot be programmed. With the addition of the Z06 in 2001-2004, it can be programmed.
– Bleed the ABS ok.
– Used to cycle and bleed the ABS brakes on my C6 ok
-Plugged it in to my 2011 Z06, and activated the Afterblow feature. I also cleared some old DTC codes that were in history. It works just fine and the quality feels genuine. It's a pretty good knock off. Even came with all of the stickers from the Veltronix manufacturer. I assume they are knock off too.
– Used it to program my key fobs for my Malibu but also have 4 other Chevys
Part 2: Feedback NO
– GM tech2 scan tool would NOT work with All C5's, if you are going to use it on a C6,, make SURE you have the CAN D modules.
– Cars only, no trucks, be advised to use Allscanner VXDIAG VCX HD heavy duty scanner.
….To be continued…