The USB Link 2 is Faster and more powerful
|
Faster, more powerful, and now at its lowest price point ever! The USB Link 2 is the industry leader, and the USB Link 2 only builds on what was accomplished with the original. Spend the extra couple bucks and get the unofficial Companion Guide! This guide includes links for free software, configuration screen shots, troubleshooting trees, and more!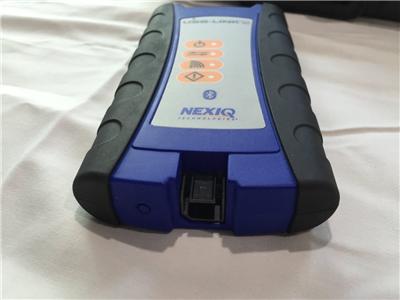 Pair up your new USB Link 2 with the PF-Diagnose software. PF-Diagnose is an universal software program that can connect to virtually any truck, automobile, generator, marine engine, ABS systems, earth moving equipment, and much more. Enjoy reading live data and reading actual flash codes.
NEXIQ USB Link 2 Make the connection easier and even better than ever. The USB-Link2, the next generation vehicle interface from NEXIQ Technologies, has arrived. Dependable and rugged, the new USB-Link 2 is five times faster than its predecessor. It has sixteen times more random access memory than the old NEXIQ USB Link and it supports heavier bus loads on simultaneous channels.
It also includes a new Bluetooth module with an enhanced data rate to support wireless communication (500K b/s J1939). For even more reliability, we've upgraded the USB connector to a more robust, automotive grade connector with a latching mechanism. The NEXIQ 2 is compatible with a wide range of OEM software applications